Homecoming's on December 7th!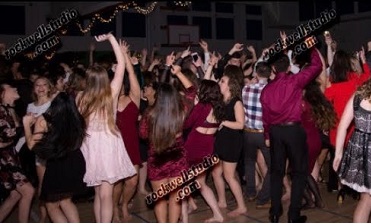 Naugatuck High School will hold its annual Homecoming dance on December 7.
Homecoming has been a tradition for schools all around the country since the early 19th century. Homecoming is said to have started at the University of Missouri for alumni to come "back home" to watch the football game.
The tradition is not as involved as it once was, but here at Naugatuck High School we try to be very involved, including hosting our School Spirit Week before homecoming, where each day is a different theme.
During the first Student Council meeting members made their decisions on the themes and put out a Google Doc for the student body to vote on.  The choices were Superheros, Renaissance, and Met Gala.
The overall consensus from the student body was Met Gala.
The Student Council is basing the theme of the Met Gala but changing the theme slightly.
We "don't want people to think they have to go all out," said Justes Cureton, vice-president of the Student Council.
They also do not want to exclude anyone from the dance just because of the theme because so may think they me not be able to afford to go because the theme is so fancy.
So the homecoming theme will be like a "simplified prom" or winter formal, where people can wear knee length dresses and toned down tuxedos.
This year's homecoming will be more sophisticated and elegant than the last one, which was Around The World. Last year's dance was a lot of  fun and let everyone express themselves by where they came from. But the one will be "one for the books".
"I am very excited for this year's homecoming not only because I am a senior and the vice president of the student council, but because it is gonna be good and exciting and everyone is gonna enjoy it, everyone who at least goes," said Cureton.
The Student Council plans to execute their ideas by using many blue and white decorations, as well as lights and paper snowflakes.
The inspiration for the paper snowflakes "is to have them each be individual, because we are all our own individual person but we are all the same in some way," said Cureton.  
President Cameron Diaz has said that they will start selling tickets for Homecoming on November 14th, during school lunch waves.
For anyone that wants to attend the next Student Council meeting for further information, it will be held on October 9th at 2:00 in Mr. Zeigler's room.