Genesis Academy welcomes Mr. Vazquez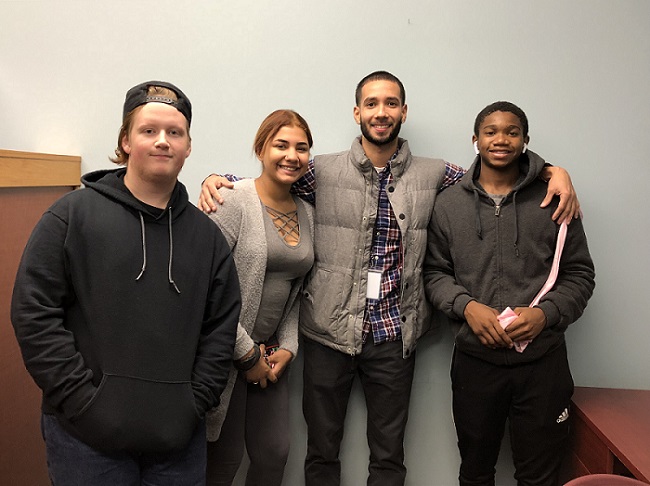 Genesis Academy is an alternative education program that helps struggling students by providing a smaller and more focused environment in which to learn. This year Naugatuck welcomed Mr. Julio Vazquez to run the the Genesis Academy program where he has been working for over three weeks now.
Vazquez graduated from Saint Joseph's College of Maine in 2013 with a bachelor's degree in Business Administration. After college, he was in the social work field for three years where he worked to improve families' mental health.
Vazquez made the transition from social work to education because he wanted to continue to help people, but social work was too much of a time restraint.
"I loved what I learned about helping people but I hated the time it took from my personal life, so I had to find something different. Then I thought to myself, how do I continue to impact other people's lives without stretching myself thin? The first thing that popped in my head was the 'School System'" said Vazquez.
He has been in the education field for two years, one of those two being spent at Crosby High School.
At Crosby, while his time spent there was short, Vazquez interacted with 40-50 students, as a paraprofessional, with whom he learned that patience is absolutely essential. He says his experiences in Naugatuck and at Crosby are fairly similar because the generation is so much alike.
"I think the only difference in experiences between here and Crosby High is the number of students I interact with on a daily basis," states Vazquez, "The students in GA have been respectful and optimistic about my 'teaching style.'"
Due to the fact he's only been here three weeks, he is still learning the personalities of the students he works with on a daily basis. However, Vazquez knows he's capable of doing so, especially with all of the welcoming people he has been introduced to since obtaining his new position at Genesis Academy.
"Now, it's all about making a positive change, one day at a time," says Vazquez.