Derrick Rose has a 50-point night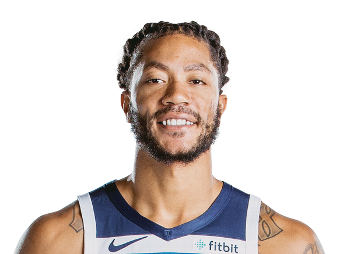 Hang on for a minute...we're trying to find some more stories you might like.
Derrick Rose, 30, was once considered one of the best players in the NBA and won the league's MVP award in 2011 with the Chicago Bulls. After years of serious injuries, he is returning to play with Minnesota Timberwolves.
Shortly after his legendary 2011 run with the Chicago Bulls, D'rose tore his ACL and was out for the season. With his return in fall 2013 he was traded to the New York Knicks.
Two months into that season he tore his meniscus and went through his second knee surgery. When he returned he was once again traded; this time to the Cleveland Cavaliers.
Former teammate Carmelo Anthony told ESPN" I don't think he will ever be the same. He's chasing the ghost of himself" referring to Rose trying to return to himself in his prime .
Rose tore his meniscus again that same season  completely destroying his knee.
A Cavalier's source told ESPN, "He's tired of being hurt and it's taking a toll on him mentally."  
D'rose was questioning his desire to play. He was worried because his body couldn't keep up with his athleticism and his injuries make him less confident in his abilities as a player.
Rose hints to this when he told ESPN, " I was in a dark place…I'm playing revenge basketball" "I enjoy competing, but when I came back it was about just trying to get back to the top and proving everybody wrong."
"Like, I know who I am as a man, I know who I am as a player and person. There's no point in doing that anymore. It's just being secure as a person and knowing who I am," he continued.
With a new home in Minnesota this season, D'rose is feeling good and is excited to play.
The Minnesota Timberwolves played the Utah Jazz on November 1. This regular game was historic for D'rose and the NBA. Derrick Rose finished with 50 points 4 rebounds and 6 assist in a thrilling win over the Jazz. Rose even blocked a 3-pointer with 5 seconds left to secure the win.
After the game Rose walked off the court crying and being congratulated by his teammates.
In a post game interview with Fox Sports Rose was asked what his game meant to him.  
"It means everything to me, I worked my a** off man… I'm doing anything just to win, I just come out here and play my heart out, for the team, organization, and fans," he said tearfully.