NHS has school spirit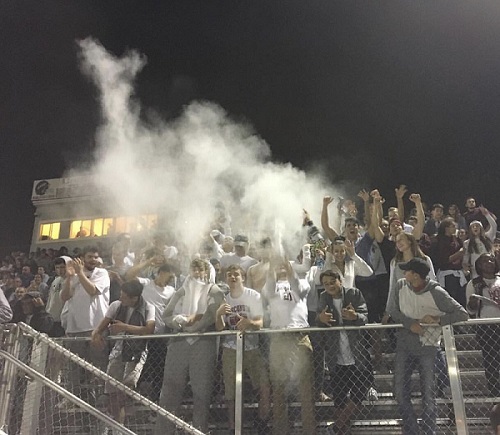 Naugatuck High School is the place to be during all school events. Students here take our sporting events, dances, and school functions seriously, and therefore, we have the loudest, biggest, and most supportive crowds.
Tristan Crelan a senior at Naugy and the leader of the "Hound Pound" said that, "This year's fan section is one of the best yet… Named in the Top 10 fan sections in Connecticut, for all sporting events."
But Naugy does not have just the best student-led fan section, they have some of the best alumni and teacher support when it comes to being involved in our school.
Ninety five percent of the students interviewed say they attend all kinds or school events, and functions.
Student athlete Lukua Mbalandaka stated, "Having fans like ours is great, we as a team are never disappointed, by the students that cheer us on."
Half of the students that were polled say they attend school dances, such as Homecoming, Spring Fling, prom, and the Ring Dance.
Senior Mike Salomoni says he thinks approximately 60 to 70 students or so attend sporting events regularly.
The Naugatuck school community is a community of students and student athletes who create a good school environment in and out of school by being active participators in their school events and sporting events.
Although we do get many students who do actively participate in many events, we do also have many who think it is a waste of time or simply are busy and can not make it to all the events that are hosted by the school.
Senior Joe Rafala stated, "I go to as many of the school functions that I can, but, with work and swim, it's hard to go to all the activities that come up."