Celebrating Women's History Month – the woman our students admire and trust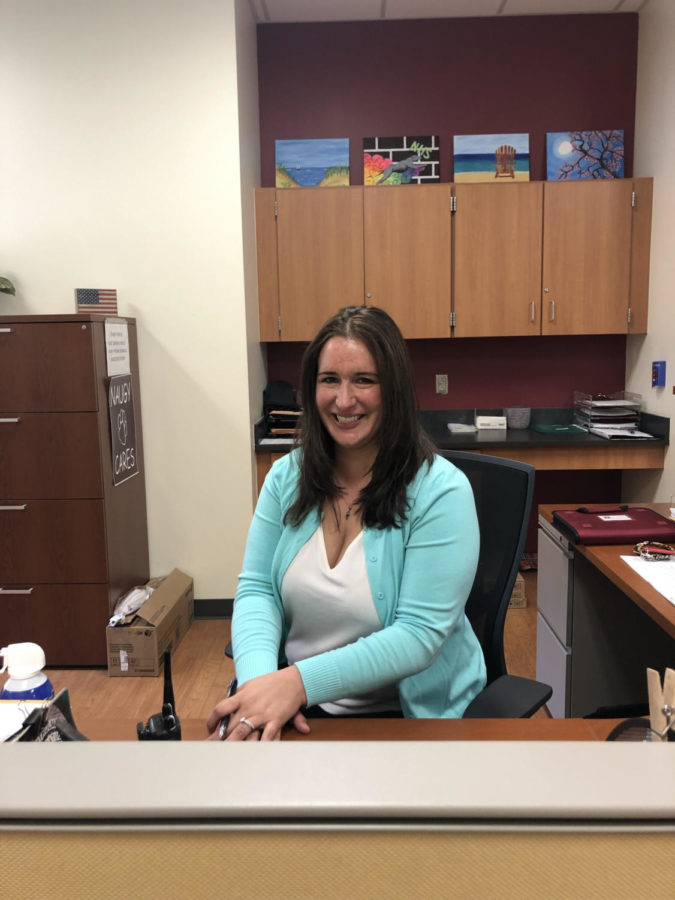 To find an empowered and inspirational woman at NHS is easy. The hallways and classroom abound with them. However, one of the strongest and most inspirational women is Mrs. Jennifer Teixeira.
National Women's History Month has started on March 1st and ended on March 31st every year since 1987. National Women's Month celebrates the contribution to history, culture, and society in everyday life that women have done. Sometimes we do not have to look very far to find one of these incredible women.
Mrs. Jennifer Teixeira was born in Norwalk, Connecticut and moved out at a young age and began providing for herself. She attended Eastern Connecticut State University but never committed to a major. She is a wife and a mother of three.
She has worked for eight years as Assistant to the Principal, performing duties needed to maintain smooth operating functions of the main office. She is a woman whom many confide in, admire, and applaud for all of her great work.
"She has her finger on the pulse of this entire building. I think she and the other administrative assistants may quietly run this school from behind the scenes," said Mrs. Carolyne Dymond, an English teacher at NHS.
When raising her daughter, Makayla, a freshman at Southern Connecticut State University, she made sure to teach her to be confident, self- sufficient, and independent.
Not only does she teach these qualities to her daughter but she also influences girls within the building telling them to, in her words, "take initiative, don't be a follower, try to do things out of their comfort zone, and listen to each other even if you don't always agree."
"She has been an incredible support for me in my first year as a principal and I have a deep level of trust and respect for her. She's confident, calm under pressure, outstanding in her career and a devoted mother to boot. She's a role model for our students," said Mr. John Harris, principal of NHS.  
Before working at Naugatuck High School she was an office manager at a hedge fund and a stay at home mother of Makayla 18, Hunter 15, and the youngest, Trevor who is 12.
During her free time, she attends her children's sporting events and spends quality time with her family and friends. On top of making sure the school runs smoothly Mrs. Teixeira spends additional time at the high school whether it's selling tickets for our home games, being a class advisor, and so much more.
Mrs. Teixeira finds inspiration in the educators around her. She greatly admires Mrs. Doherty, NHS culinary teacher.
"Her passion and dedication to her job and the students [is unwavering]," she said.
"Instead of letting bad circumstances define me, I chose to learn from them and become a person that my family could be proud of.  And I still believe today that mistakes and bad situations are an occasion to grow and to learn, not to get down on yourself and certainly not to define what your life will be like," said Mrs. Teixeira.