Texas couple found guilty of slavery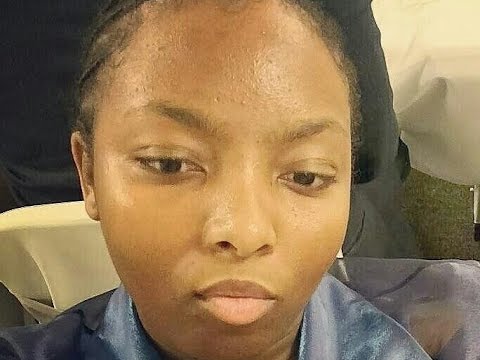 Southlake, Texas couple Mohamed Touré and Denise Cros-Touré, both 58, were sentenced Monday, April 22, 2019, to seven years in federal prison plus three years of supervised release for enslaving a Guinean girl for 16 years.
Mohamed Touré and Denise Cros-Touré are both citizens and are originally from Guinea. They have been permanent U.S. residents but may lose their U.S. immigration status as the case continues.
In January of 2000, the Tourés had arranged for the then-5-year-old girl, who did not speak English, to travel alone from her rural Guinean village to Southlake, Texas.
Before sentencing, attorneys for the Tourés had argued that this was a family with no criminal history, and who included the young African woman in almost every family outing.
Jurors found the couple not guilty on two other charges related to the case. Mohamed Touré also was found not guilty of making a false statement to government officials.
"This is one of the hardest things we've been through," Denise Cros-Touré told U.S. District Judge Reed O'Connor before she was sentenced. "We opened our home to everyone, and our hearts."
Many people would consider the actions these people took toward this woman as "Not as bad" or "She could have had it worse," but this situation that this woman has been through has inspired many people to not be afraid to speak out.
The authorities said the young woman identified as Djena Diallo in news reports was physically abused and struck at least once with an electrical cord. She told investigators that she had visited a doctor only once and had slept on a floor for years, upgrading to a twin bed only when one of the couple's children left for college.
After arriving in Southlake, the young woman would start working by 7 a.m. everyday. She would be made to clean, make beds, vacuum, cook and garden, along with many other chores, Djena told the authorities.
The United States attorney for the Northern District of Texas, Erin Nealy Cox, said in a statement on Monday. "She was brought to this country at a young age, pressured to stay quiet, and forced to work for this family without pay for 16 years. I want to commend her, as well as the witnesses who helped shine a light on her circumstances."
On August of 2016, Djena Diallo escaped from her captures with the help of a family friend. This neighbor then brought in the helpless girl and dialed 911.
After Mohamed Touré and Denise Cros-Touré were ordered by the court to pay this young African woman $288,000 dollars in restitution, they will also be deported back to their home country Guinea.
"Forced labor trafficking cases are notoriously difficult to prosecute — in part because victims are often afraid to speak out," said U.S. Attorney Erin Nealy Cox. "It took tremendous courage for this young woman to share her story at trial."