Fashion brand Bstroy debuts school-shooting emblazoned sweatshirts at NYFW; incites outrage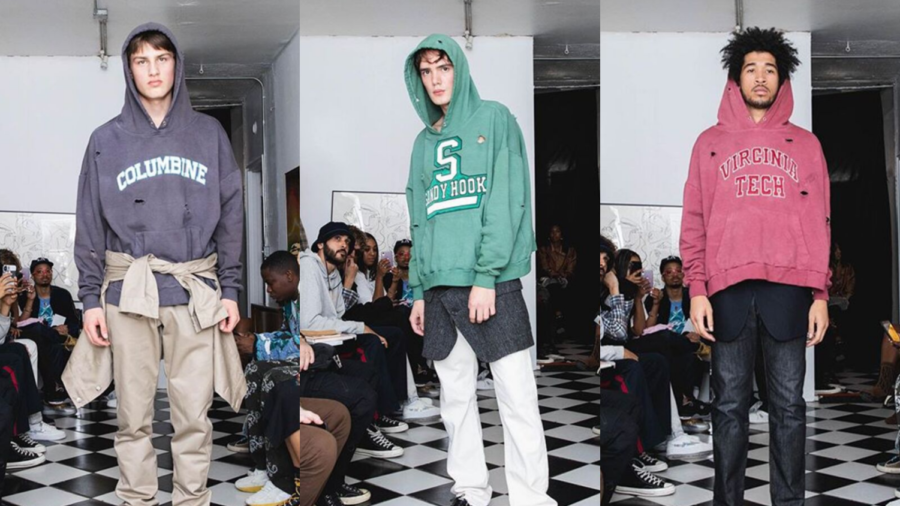 Ayanna Bencosme, Staff Reporter
October 3, 2019
NEW YORK, Ny. – Manhattan-based fashion brand Bstroy debuted their Spring/Summer 2020 collection at New York Fashion Week, which featured an array of crewnecks with embroidered collegiate lettering of several of the most deadly mass school-shootings in America — complete with bullet holes. 
Duey Catorze claims that he and codesigner Brick Owens  "…are making violent statements," that are "…for [us] to know who [they] are, so [they] can have a voice in the market. But eventually that voice will say things that everyone can wear." 
A handout from the show read "Sometimes life can be painfully ironic. Like the irony of dying violently in a place you consider to be a safe, controlled environment, like school. We are reminded all the time of life's fragility, shortness, and unpredictability yet we are also reminded of its infinite potential."
Victims of the shootings and their families, as well as fashion followers, publicly detested — as well as shared their outrage and distaste for — the line. 
"My dead classmates dying should not be a f***ing fashion statement," commented a peer of the Stoneman Douglas victims.
"This is just absolutely horrific…A company is make light of our pain and other's pain for fashion," tweets a support page for Victoria Soto, a late victim of the Sandy Hook shooting. 
"There are so many ways to use fashion and clothing to make sociopolitical commentary—this isn't it. How do you think the parents who saw their children's clothing with bullet holes through them feel seeing this?," read an Instagram comment.
As for the status of the sale of the garments, the company states that "The hoodies have only been shown not sold and the school shooting hoodies were initially intended to be just for the show and not to sell, but that may change now."