Mr. Mariano named new dean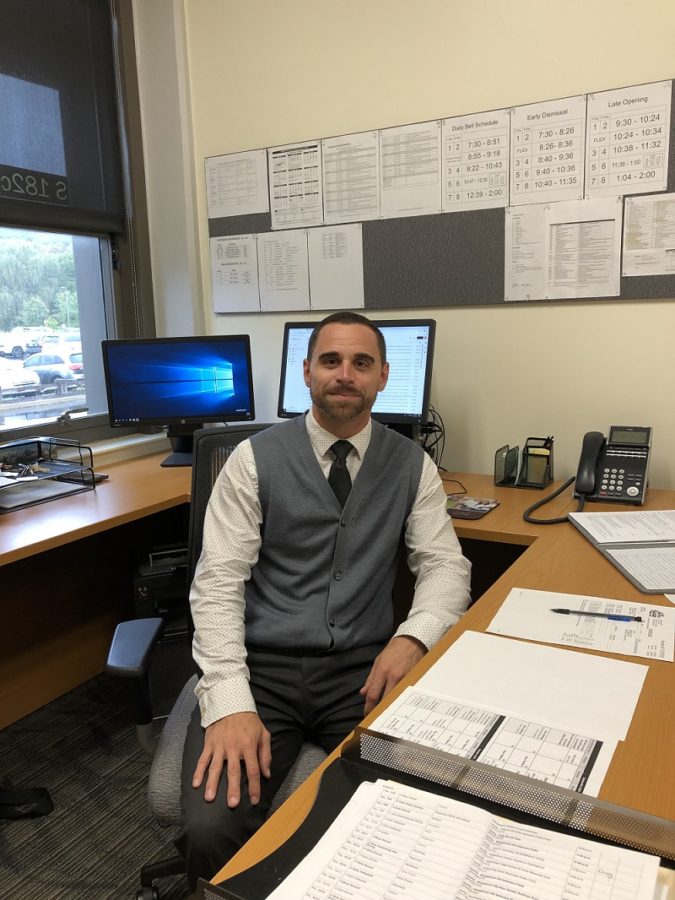 The 2020 school year is bringing many new changes to Naugatuck High School, one of the biggest being our dean, Mr. Pompeii, becoming principal at Holy Cross. While students were saddened by the news, everyone welcomed Mr. Mariano as dean with open arms. 
Mr. Mariano who has been at NHS for five years, has formed many strong bonds with the athletes and says he's excited to build even more relationships as our new dean. 
"I have always been big on relationships with students. I want families to know we do what we can to put their children in a good spot; they're safe; they're going to get a rich academic experience," he said. 
"We're really trying to create a culture where students feel valued. We value them for their thinking and not just the work that they complete. It's a difficult task but I really want this job to help create that culture."
Mr. Mariano worked as dean a few years back on an interim basis, and he says that it has made this transition much easier.
"Just trying to get myself on a routine where I can handle the things I need to in order to help make the building a more successful place and dealing with the unpredictable and negative things that must be dealt with has been the biggest struggle," he says.
While he is also going to miss his position as AD and going to all of the high school games, overall, Mr. Mariano says he is excited about his new responsibilities and everything that will come from this new position. And of course he will still be showing his devotion to athletics. 
"It's a little more difficult now because I have a six year old and an eight year old who are both involved in athletics, but it is nice to see students outside of school. It's a different seeing student athletes shine when they are out in their element. Building those relationships are an important piece to me," he said.