NHS receives its Rainbow Library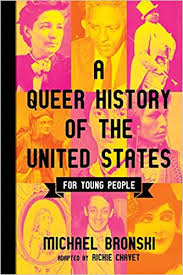 A few weeks ago Naugatuck High School was awarded texts from the Rainbow Library, an initiative that sends texts to schools regarding the LGBTQ+ community. The Library sent these texts with the goal of educating teens about LGBTQ+ rights. 
The Rainbow Library Community Reads Project is an initiative that sends texts to schools and libraries in Connecticut, Kansas, Maryland, Missouri and Washington State-for free. The mission of the library is to build "reflection, empathy," and inclusivity in teens across the country.
The library was founded by the Gay, Lesbian and Straight Education Network (GLSENO), an educational organization that is working to end  discrimination, harassment and bullying based on sexual orientation, gender identity and gender expression. 
NHS's Gay-Straight Alliance- advised by Mrs. Brennan, an English teacher at NHS- reached out to the Rainbow Library in hopes of getting information to help students "learn, talk, share, and brainstorm ways to bring underrepresented youth from the margins to the center."
The genres of these texts are fiction and nonfiction, which is to ensure that students are able to receive multiple perspectives and different stories on this topic. Some of these texts include titles such as, A Queer History of the United States for Young People, Beyond Magenta: Transgender Teens Speak Out, and All Boys Aren't Blue. 
One thing that Mrs. Brennan hopes students gain from these texts is that there are people out there that are going through the same struggles that they are, and that they are not alone.
"When young readers have access to more than a single version of young adult life, they build an understanding of themselves and one another. And, when young readers see themselves in protagonists and themes, a reader is more engaged and more in tune with the author's greater purpose.  I think Young Adult literature has always looked for ways for kids to connect and care about the characters, conflicts, and themes they might explore."
On behalf of all students, Mrs. Brennan expressed her gratitude to the Rainbow Library and the ability for students to access this information. 
"I'd want them to know their gift is bigger than "free books".  I can not wait for our students to get their hands and hearts on these texts.  I want them to know that the work they are doing is essential.  Stories of identity, diversity, and celebration of LGBTQ+ people are so needed in our lives.  These particular texts ensure the representation of and celebration of sexual minorities.  I'd thank them for giving teachers and students of NHS inclusive learning opportunities."
Although students and staff are not currently in the building, students will be able to access these literary works once we are back to in-person learning.