Celebrating Women – Jessica Chastain, a woman who speaks for all women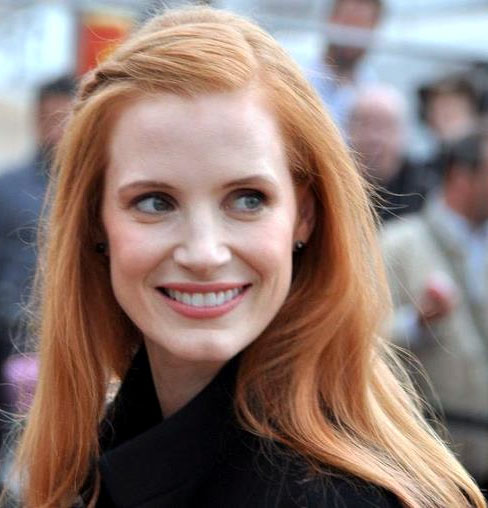 It's that time of year where we take a look at all the powerful women who have impacted our world. One woman who deserves to be celebrated this Women's History Month is actress Jessica Chastain. 
Jessica Chastain was born on March 24, 1977, making her 43 today. She was born and raised in Sacramento, California.
Neither of Jessica Chastain's parents were actors or showed interest in acting. Chastain's mother, Jerri Chastain, is a chef, and her late father, Michael Monasterio, was a drummer.
Jessica Chastain was never close to her biological father as she was raised mainly by her mother. Chastain considers her stepfather Michael Hastey, a firefighter in California, to be her father. 
As a teenager, Chastain took part in many amateur Shakespeare productions in the Bay Area. She said that in high school, she would always be reading Shakespeare. When she was 21, Chastain was onstage in a modern-dress version of Romeo and Juliet at the Mountain View Center for the Performing Arts. 
A co-star in the Romeo and Juliet production encouraged Jessica Chastain to apply to Julliard, the performing arts school in New York. After auditioning with one of Juliet's most passionate monologues, she was awarded a scholarship. With that, Chastain attended Juilliard and was the first person in her family to attend college. 
Not long after studying in Julliard, Chastain began to land roles on TV shows such as Veronica Mars and ER. Her acting career took off in 2011 when she acted in the movie The Help, which earned her a supporting actress Oscar nod for the role. She also received an Oscar nomination in 2013 for best actress in the movie Zero Dark Thirty.
In 2003, Chastain's 24-year-old sister Juliet tragically committed suicide. Her passing inspired Chastain to devote herself to promoting awareness on depression and mental health. She supports multiple charitable causes, one being To Write Love on Her Arms, a non-profit organization dedicated to people who struggle with depression, addiction, self-injury, and suicide. 
During the pandemic, Chastain went on Instagram to get candid about mental health during the times of COVID-19.
In the post she wrote, "These past few months have been rough on us all and it's important to remember that ONE we are not alone TWO it's okay to feel the feels! & THREE please take time to find healthy habits that make you feel good. We're all in this together. I love you." 
In addition to contributing her efforts to bring awareness to mental health issues, Jessica Chastain is very vocal about equal rights in Hollywood. Like a lot of female actors in Hollywood, Chastain hasn't been paid as much as her male counterparts. She told Variety in 2016 that the wage gap is "completely unfair and not right," and further encouraged women to "step forward and demand they're fairly compensated for their work."
When news surfaced that Chastain's good friend Michelle Williams had made a fraction of the pay given to her co-star Mark Wahlberg for the movie All the Money in the World, Chastain called attention to the inequality. Mark Wahlberg made $1.5 million while Michelle Williams only made $1,000. In response, Chastain tweeted "Please go see Michelle's performance in All The Money in The World. She's a brilliant Oscar nominated Golden Globe winning actress. She has been in the industry for 20 yrs. She deserves more than 1% of her male costar' s salary."
After Chastain spoke about the disparity, her former co-star from The Help, Octavia Spencer, revealed that Chastain insisted that they receive equal pay when pitching a project together, resulting in Spencer receiving five times her usual salary.  
In 2016, Jessica Chastain launched her own all-female production company called Freckle Films. According to its website, its mission is to nurture, support, and create content around female stories and storytellers. Chastain explained that female directors are not given the same opportunities as male directors, and she wants to change that.
Jessica Chastain is a feminist who is not afraid to speak her mind. She isn't reluctant to call out the issues women face and isn't afraid to challenge them. Chastain is a woman who wants change, and seeing her continue to fight for equality is so inspiring.