The Young Feminists challenge the dress code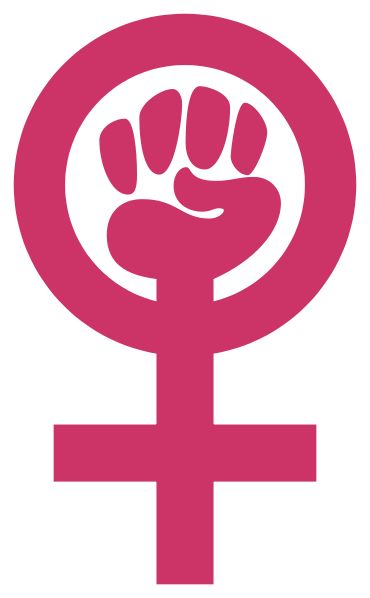 Members of the Young Feminist Club are meeting with the principal of Naugatuck Highschool, Mr. Harris, on Tuesday, October 5, to discuss revisions to the dress code so that the current policy is no longer outdated and discriminatory. 
The members of the YFC feel that the dress code needs to be updated so that girls and different cultures don't feel singled out or targeted. The Young Feminists Club wants to revise the dress code so that it keeps up with the trends, such as ripped jeans, tank tops, and articles of clothing in regard to cultures like durags that are prohibited in the dress code. 
The YFC's goal in revising the dress code is so everyone can feel comfortable in their own bodies and to change the language so it is ungendered. They believe women should not have to cover up their bodies for males students or faculty members who are so easily distracted. The YFC say men who are distracted by women or the way women are dressed is their problem, not women's. 
"I think that the dress code is ridiculous; the restrictions are mainly targeted towards females, enforcing it to cover up our bodies," said Paige O'Connor, sophomore at NHS and member of the Young Feminist Club. "As women, we are commonly looked down on and left out just because of our gender. Society shows us body image as everything we feel we can't be and the dress code is just encouraging that idea even more." 
The principal of Naugatuck High School, Mr. Harris, who stands behind the current dress code that has been approved by the Board of Ed, said he is open to revisions to the dress code and wants students to do more than just help with revisions. 
"I stand behind the current dress code because it is the Board of Education's policy and I would also be very supportive of any students who want to use their voices to help change and update that policy," he said. "More than help. I would love for students to be the leaders in revising the dress code and working with the Board of Education to get those revisions past."
Revisions of school dress codes is a nationwide initiative that has many students getting involved. Many young women in schools feel the same way about the dress code being targeted at girls as the young women in the Young Feminist Club do at Naugatuck High School. 
According to Choate News and reporter Reagan Colton, "It was very difficult for a male-identifying student to be out of the dress code, while it was much easier for a female-identifying student to be penalized for the way that they dressed," said Ms. Catherine Velez, a registrar who was also a member of the 2016 Dress Code Committee. 
Like Naugatuck High School, other schools also noticed that dress codes are clearly not ungendered when female students are dress-coded far more than male students are. 
The Young Feminists Club is aware of the hard fight they have in front of them but intends to attend board meetings in an attempt to help write a new, fitting dress code.