The NHS feminists plan to use their voices this year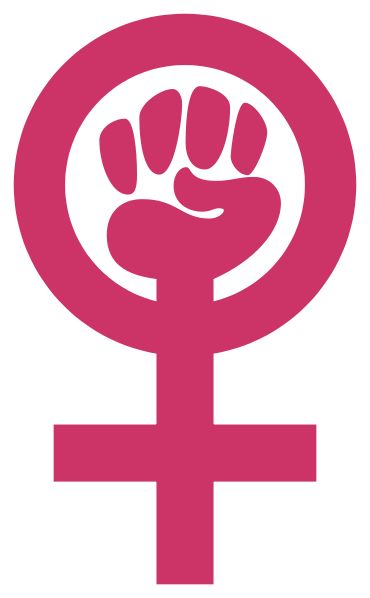 The Young Feminist Club is creating a comfortable and progressive environment every Tuesday afternoon by gathering passionate students looking to fight gender inequality within NHS.
Founded by Medeea Ionescu, an 11th grade student, the club is thoroughly student run and centered with the advisory of Mrs. Dymond and Ms. Norcross, English teachers at Naugatuck High School. 
Students of all ages, races and even genders come together at the end of the school day on Tuesdays to lead their own group discussions about their thoughts and/or experiences with the topic of equality. This creates a secure environment for young feminists looking to shelter their controversial beliefs and ideas in intersectionality.
Intersectionality is interested in the equal rights of all marginalized people, regardless of gender, race, sexuality, ability and religion.
"It gives me a safe space where everyone will listen. What is said in the club, stays in the club. Respect, empathy, discussion, agreement, safety are provided at all times," said Paige O'Connor, a 10th grade YFC member, in an interview with The Greyhound News. 
 The club meetings generally consist of sharing opinions on various subjects that students are interested in and impact the equal rights of everyone, like politics, abortion laws, sexual assault, and far more. 
The feminists also use their voice to make business actions. An example of this could be modifying the dress code which YFC members collectively agree is flawed.
"Their first goal is to do a complete overhaul, a revision of the dress code. My role in that is to not help them with the revision but to help them get their voices front and center," said co-advisor Dymond.  Not only do they convey their opinions but they also try to make a positive impact on the school's environment, making it a better atmosphere to those affected.
Not only does it impact the students, but it also gives adults at NHS hope for the future of our generation as YFC unitedly voice their beliefs. 
This is confirmed by co-advisor Mrs. Dymond. "It's extremely liberating and it makes me even more passionate about the movement as a whole because I know the next generation coming up feels the same way that I do." 
In addition, YFC helps feminists curious about the topic learn more and become more knowledgeable about the topic. "This club's goal has been to educate and inform people about major issues and their concerns while they also try to find solutions to these issues," wrote Reanne James, YFC member and student reporter in her article.
Other schools have also initiated clubs with the same goals as NHS's Young Feminist Club. Three girls from Vancouver, Canada explain what urged them to establish their high school feminism club in an article by The Female Lead Society.
 "We started our group, The Daily Feminist, because of the confusion and misconceptions surrounding feminism. Many people don't support feminism because they don't know what it truly means, and young students often aren't educated on the topic either. We think that by reaching young people, we can create a ripple effect within our community and beyond," said…
The Young Feminist Club gives students at NHS the opportunity to vocalize their outlook on the topic of sexism in a safe group environment while also helping them learn more. You can join the young feminist group on Tuesdays at 2:00 pm in room N111.