Meet new AP Gov teacher, Mr. Schumann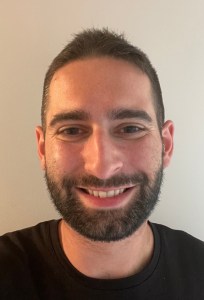 Naugatuck High School welcomes new AP Gov teacher Kevin Schumann for the fall of 2021, after Mr. Varanelli's shift to American Pop Culture. 
AP Gov is a class that has gained popularity in recent years at NHS. Many students would accredit this rise in participation to Mr. Varanelli's charismatic and engaging style of teaching.
"Mr. V used games and trivia to make what many would expect to be a boring class a lot more interesting," said Britney Amankwah, his former student. 
However, since the fall of 2021, Mr. Varanelli has begun teaching a new class – American Pop Culture – leaving a vacancy for AP Gov. As a result, Mr. Schumann made his return to Naugatuck High School after 7 years.
Schumann was an intern at NHS and got his first teaching experience at this school, where he befriended many of the NHS staff, including Mr. Varanelli, who he considers to be a friend outside of school. 
After his internship, he accepted a job at Terryville High School but mentioned how, "there was always a feeling that [he] would be back."
Due to the pandemic, many changes have been made in order to maintain a safe and productive environment for both students and teachers. These changes include social distancing protocols and in-school mask mandates, both of which can make integration into a new environment more difficult.
However, Mr. Schumann was glad to mention that, "Although COVID has presented many obstacles for us all, it did not stop both staff and students from showing kindness and creating a welcoming environment from the very beginning." 
Mr. Schumann's style of teaching has been a huge success with the students at NHS. His experience with talented history teachers between the end of his time in high school and college inspired him to teach in such a way where his passion is contagious.
"It is obvious that Mr. Schumann loves what he does and even though being new is scary, his confidence is encouraging. This year is a new experience for us all," said Emily Sturtevant, his current student. 
Despite the inevitable challenges, Mr. Schumann jumped right in, immersing himself in all Naugatuck has to offer.
Another responsibility Mr. Schumann has taken up is filling the shoes of Naugatuck's XC coaching legend of 20 years, Coach Hanley. However, due to his immense love for running and track & field, he views it as a privilege.
Mr. Schumann's coaching philosophy is centred around team effort and, in turn, team success.
"A team is only as strong as its weakest runner. My job is to ensure that we don't have any weak runners."
This philosophy has been successful so far this year, with the XC team this year having great success in multiple competitions.
Schumann has settled well into the Naugatuck High School environment and has made many contributions, all of which should lead to a successful and enjoyable career here at Naugatuck.