Naugatuck E-Sports striving to become a varsity team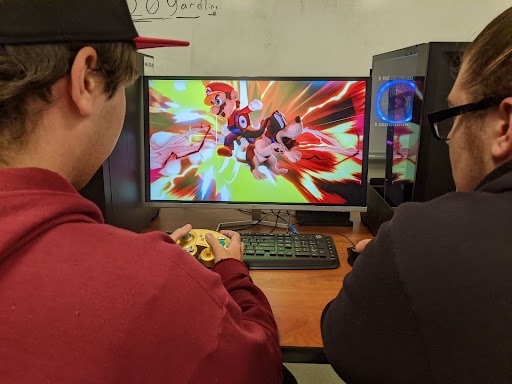 The Naugatuck High School Esports team is one of the newest teams at the high school.  Formed in 2021, the team is fighting to make a grandstanding as a varsity team.
Often advertised as a club, the Esports team seeks those who don't identify with many sports and clubs at school.  People on this team fit into the community, whether or not they are ready to win tournaments.
However, this team is making strides to do both.  While including members in practice and playing, the top players have proven themselves by making playoffs twice in their first season.
When speaking with one of the coaches, Mrs. Nagurney, we discussed the process of being a 'top player.'  The teams are in standard sports fashion, freshman, junior, and varsity.  Students earn their places by competing within the team.  If someone wants to move into a higher position, they challenge someone for it.
This process encourages practice and training to improve yourself.  A theme of encouragement that embodies the team.
This team is more than a high school pastime for these students.  In 2022, there is an abundance of job opportunities around Esports.  
Nagurney and I had also discussed post-high school prospects.
'Colleges want students for their esports teams,' she mentioned. 
Members of the Esports team gain skills and knowledge to prepare them for a possible career in Esports, either competing or in the world of making Esports happen.
In the near future after high school, colleges will seek members for Esports teams and offer scholarships for Esports.  
For the present, this team has made its way into the playoffs multiple times.  As the team practices to further their placement in the standings, they spend their practices connecting as a team.
The esports team wants to be more than a team destined for winning, but a group of students who find a way to be connected within their high school community.