Concussions in sports remain a hot topic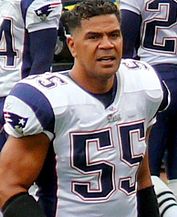 Often people don't understand what the word concussion actually means. A concussion is when the head gets a blow causing the brain to be violently shaken. Studies are saying that concussions can lead to a very bad head trauma or even death. The media reports on tons of brain injuries by not only the professionals but also high school athletes. Symptoms of a concussion may include headache, confusion, lack of coordination, memory loss, nausea, vomiting, dizziness, ringing of the ear, sleepiness, and exclusive fatigue.
Junior Seau was a retired New England Patriot who has suffered multiple head injuries. In May the former NFL linebacker committed suicide the  studies say this is due to all the traumatic brain injuries and blows to the head he has suffered. The Seau family says that this is a disease that he has been diagnosed with.    
Hundreds of high school student-athletes suffer from concussions every year, most often in football, ice hockey, and soccer. This may not only lead to brain trauma, but also to loss of time in the classroom. When a human being gets a concussion they have to rest without any light to be able to heal correctly. A concussion can take up to three months to heal. Now that it takes three months to heal, that's three months taken away from work and studies, this can also lead to grades to drop and a huge amount of stress on someone.
During the time of a concussion sleep is actually good, studies show that sleep helps the brain heal and recover. Sleeping with a concussion is only recommended if the person is alert and can hold a conversation. If he or she still has symptoms such as dilated pupils, or troubled walking they should be presented before sleeping. A concussion is a functional injury so sleeping during the concussion stage is very normal. With hits and impacts to the head multiple concussions, including chronic traumatic encephalopathy an emerging diagnosis entity associated retired athletes.
Studies show that no actual football helmet can prevent a concussion, people might think if there is more padding inside the helmet it will actually give the brain more of a cushion. That statement is false. Actually the helmet around the head is there to help protect the skull from fracturing. The helmet can not control the impact on the brain. All football helmets have to go through a classification inspection called (NOCSAE) National Operating Committee on Standards for Athletic Equipment. Even if the helmet passes this check point, this doesn't mean you will have an injury free session, the helmet has to properly fit the head.
Schools all over the country are trying to inform the game of football about concussions. A school in Baltimore Maryland did a study on retired NFL players who encountered a concussion during their career. "We are hoping that our findings are going to further inform the game." says Jennifer Coughlin, an assistant professor of psychiatry and behavioral science at  John Hopkins University School of medicine. "That may mean individual are able to make more educated decisions about whether they are susceptible to brain injury." The researchers at the university are currently looking for translocator protein hotspots in both active and recently retired players to help determine whether these changes develop long term brain effects.