The Red Sox clinch another playoff birth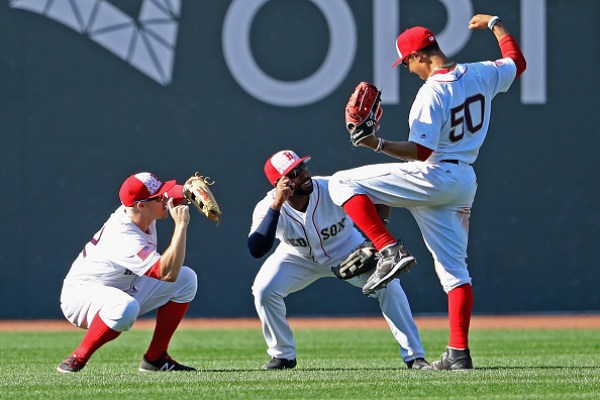 Hang on for a minute...we're trying to find some more stories you might like.
The Boston Red Sox clinch a playoff spot in successive seasons for the first time in nearly a decade. They beat the Baltimore Orioles 9-0 last Wednesday, September 20.
On their way to Cincinnati for a three game series after sweeping the Orioles, the Red Sox received the news of making the playoffs for the second straight year. The Angels lost to the Indians giving Boston a feeling of relief after a solid season to be placed in the postseason. The Red Sox were swept by Cleveland last year in the ALDS, and they could possibly face them again this year.
Not wanting to lose another year in the first round the Red Sox need to win two games to be placed atop the American League East and above the New York Yankees.
With no chance to win home field advantage the team's main task is to avoid being a wild card. Boston was added to the postseason bracket but the the champagne will wait until they either the season is over or the Yankees are announced a wild card for good.
The Sox are having a very similar season to last year where they ended the year with a 93-69 record and only up by four games. Again this year the race to capture the division is a close one with the Yankees down by three games as of September 27.
After sweeping two teams, the Red Sox dropped two games to the Blue Jays who hoped to spoil Boston's chance of beating out the Yankees for first place. Boston rebounded in game three of the series to stay up three games. This means that the Sox will have to split the four game series with Houston, which is one of the best teams in the MLB right now.
With the addition of Chris Sale, Mitch Moreland and others this season the Red Sox have held first place spot since the all star break. The Yanks are hoping to change that by the end of the season facing two moderate teams including the Rays and Blue Jays. That means for Boston they have to be playing at a very high level to secure the division against the Astros.
The main focus for the Red Sox is getting two leaders for their team Mookie Betts and Eduardo Nunez back to full health before the playoffs undergo. The likes of the those two key players can make the difference in the Red Sox playoff chances. Both of their injuries however are very minor and they could see the field during the Houston series.