President Trump interrupts ceremony to insult Senator Warren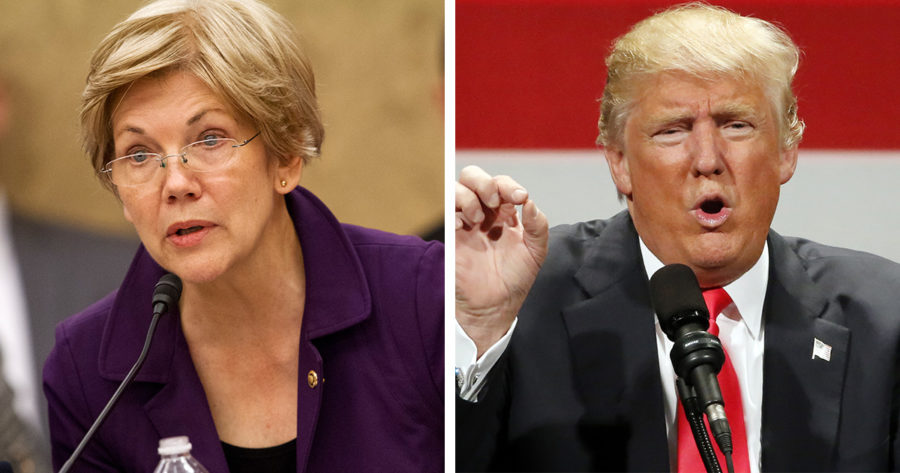 On November, 28th during a ceremony honoring Navajo code talkers from  World War  II President Trump referenced his nickname for Senator Elizabeth Warren, whom he calls Pocahontas.
Trump changed the mood of the event by drastically after making the comment that many deemed racist.
Trump began referring to Senator Warren as Pocahontas after he learned that Warren claimed to be of Native American heritage on a job application. Trump is known for assigning nicknames to his opponents such as Rocket Man, Crooked Hillary and Little Marco.
According to The New York Times, "Trump was standing in the oval office alongside three Navajo code talkers, whom he called, 'very, very special people,' Trump dispensed with his prepared remarks and took aim at Ms.Warren without naming her, resurrecting a favorite nickname as the veterans stood stone faced."
"You were here before any of us were here, although we have a representative in congress who, they say, was here a long time ago. They call her Pocahontas."
Senator Warren reacted to the racial slur with the utmost disappointment, in a video interview with CNN News.
According to CNN she said, "It is deeply unfortunate that the President of the united states cannot make it through a ceremony honoring these heroes without having throw out a racial slur."
Others have also shown their anger at the remark.
According to The New York Times, Russell Begaye, the president of the Navajo Nation, called the president's mention of Pocahontas " derogatory" and "disrespectful to Indian Nations."
To now, Trump has offered no apology.