Lawmakers continue to debate the issues concerning the recent government shutdown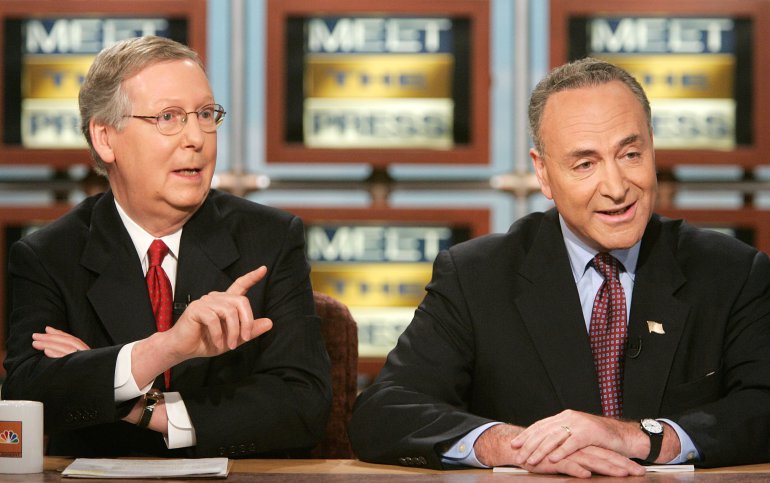 In the very first moments of Saturday morning, January 20th, after a failure to pass legislation to create a budget funding government operations and agencies, the U.S. government was forced into a shutdown.
The shutdown stemmed from disputes over the extension of legal status to persons affected by the Deferred Action for Childhood Arrivals (DACA) immigration policy (and therefore whether those covered under the program should face deportation) and whether funding should be allocated towards building a Mexico–United States border wall–a keystone policy during Donald Trump's presidential campaign, which he has yet to make progress on.
Due to the lack of compromise on the part of many republican congressmen/women, a democratic-led filibuster in the senate prevented the republican proposed Extension of Continuing Appropriations Act (a temporary government budget) from passing before the 12 a.m. deadline, causing the shutdown.
Since the beginning of the shutdown, a solution which provides temporary funding until February 8th has since been brokered by a bipartisan group of around 20 senators, who started meeting as negotiations stalled, with the shutdown ending on January 22nd and the government officially reopening the following day.
Typically a shutdown leads to all nonessential functions of the U.S. government (such as national parks and certain services) to close until lawmakers can agree on a budget, however; tghe effects of the shutdown were minimal as most essential government agencies were able to remain open thanks to unspent funding or fee excess fee revenue, however, roughly a third of the National Park Services sites were fully closed.
Continued talks will take place over the following weeks in hopes of coming to an agreement on long term temporary budget and achieving the funding for major issues such DACA which Trump stated would be included as long as funding for his wall was provided–a statement which he is continually backtracking further on as time progresses.