NBA All-Star starters announced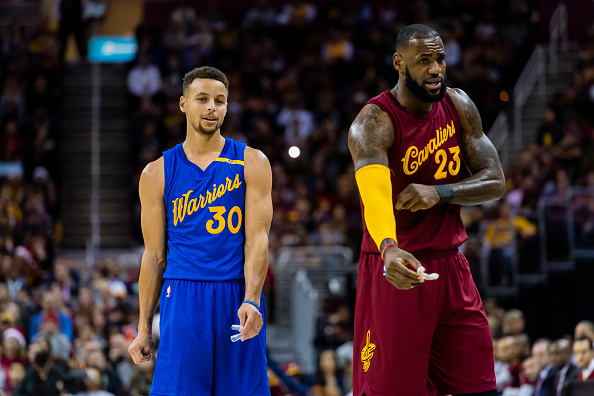 Hang on for a minute...we're trying to find some more stories you might like.
The NBA all-star game, set for February 18, has named its starters with their captains being Lebron James and Stephen Curry.
The Eastern Conference starters consist of Kyrie Irving of the Celtics and Demar Derozan of the Raptors at the guards. At the forward Lebron James of the Cavaliers and Giannis Antetokounmpo of the Bucks. Also the big man being sophomore player from the 76ers Joel Embiid.
The Eastern reserves include the following guards: Raptor Kyle Lowry, Wizard Bradley Beal, Wizard John Wall and Pacer Victor Oladipo. The rest of the reserves are comprised of three big men: Knicks Kristaps Porzingis, Cavaliers Kevin Love and Celtics Al Horford.
On the opposite half the Western Conference starters contain captain, Warriors guard Stephen Curry, Rockets guard James Harden and Warriors forward Kevin Durant. The two bigs are Pelicans Demarcus Cousins and Anthony Davis.
The Western reserves are comprised of Trailblazers guard Damian Lillard, Warriors Klay Thompson, Timberwolves Jimmy Butler and Thunder Russell Westbrook. The final three big men are Spurs Lamarcus Aldridge, Warriors Draymond Green and Timberwolves Karl-Anthony Towns.
As the overall vote leader Lebron James will have the first pick from the pool of players that were selected as starters. Curry will then pick from the remaining players and then James will have a pick revolving until the starters are picked. This same process will be used to pick the reserves, getting rid of the Eastern and Western Conference feud.
The draft will not be televised leading to some speculation about the fairness and the reality of this draft. Although at the end of the draft the results will be televised on TNT on January 25 at 7 p.m ET for a special edition of NBA tip-off.
This draft should allow for an equal and more exciting all-star game due to the previously overpowered Western Conference. The West has beaten out the East 5 of the 6 all-star games and with the change of rules it will ensure the game has an equivalent start for team Curry and team Lebron. The future of the NBA all-star game is changing for the better and lopsided games are no more.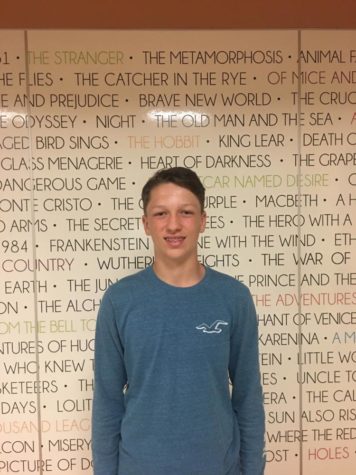 John Braziel, Staff Writer
I am in 10th grade. I would to become a Structural Engineer.  English is my favorite subject and I love writing, so I chose an elective where I can write...