Brazilian soccer legend retires at age 37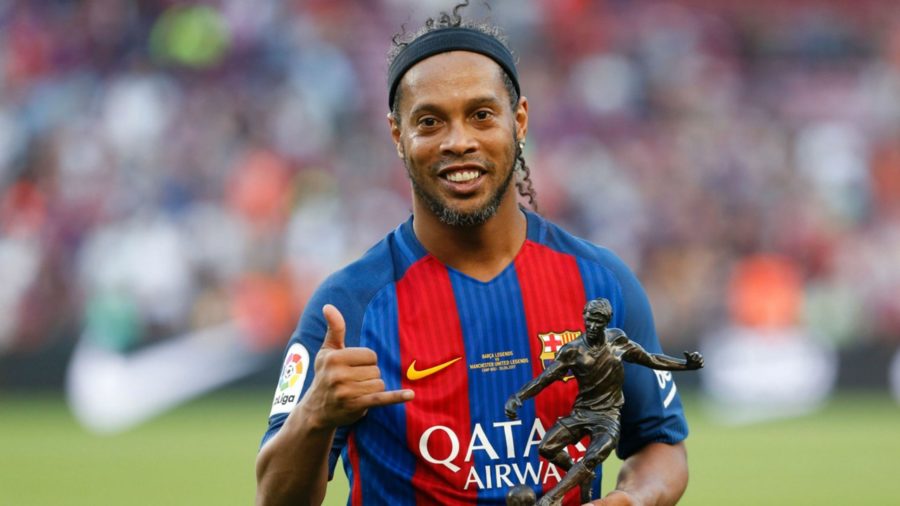 On Tuesday, January 16th, Ronaldo De Assis Moreira, more commonly known as Ronaldinho, sadly announced that he would be retiring from professional soccer at age 37.
Ronaldinho has been renowned as a world-class soccer player and a Brazilian legend. He gained European attention after he scored all 23 goals in one game for his youth soccer team Gremio, one of the two major teams in Porto Alegre, Brazil where he was born. His foot skills and ball control were so good that at 17 he skipped the whole youth team and moved directly to Gremio's professional team.  
In 2001, he signed with Paris Saint-Germain and after two seasons with PSG he agreed to a contract with Barcelona and continued his career in the spanish league La Liga.
Here, head coach of Barcelona at the time Frank Rijkaard moved him to a forward position and allowed him to play an aggressive style of offense, attacking, creating opportunities and scoring goals.
He led Barcelona to La Liga titles in the 2004-05 and 2005-06 seasons. Ronaldinho won the FIFA Player of the Year award, given annually to the best player in the world, in 2004 and 2005. Also in 2005, Ronaldinho became the third Brazilian player to win the prestigious European Footballer of the Year award, or Ballon d'Or.     
"I think he's the reason the club has changed Barcelona wasn't doing very well during that time, but he changed all that when he got there." "He didn't win anything during his first year but the fans fell in love with him."
"And Later on the titles started pouring in and he made those people even more happy" said Lionel Andrés Messi better known as Messi in an interview with Barca TV.
He has been a player that has changed the game from the very first time he stepped on the field for Barcelona F.C. in 2003 he's filling fans with joy and fear, but even if he was destroying the team you supported you couldn't as a soccer fan say that he wasn't a sensational player to watch.