Emmanuel Adebayor shares his story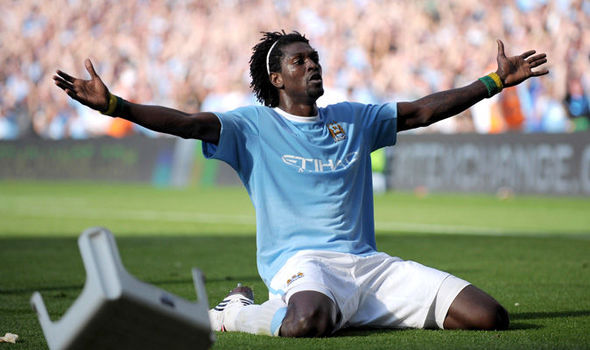 Hang on for a minute...we're trying to find some more stories you might like.
Former London Arsenal, Tottenham Hotspur and Manchester United striker Emmanuel Adebayor, 33, is speaking out about his attempted suicides, the first at age 16, in an attempt to help others.
The Togolese forward previously blamed his manipulative and abusive family for his battle with depression. He even once have a knife pressed into his throat by his older brother.
Adebayor, who currently plays for Turkish side Medipol Basaksehir, also claimed that there are a number of other African players who've battled with these thoughts before.
According to Adebayor in an interview with Sports Illustrated, "A lot of African players suffer from it. At the age of 16, I thought about suicide. Everything was ready, the drugs were next to me." This isn't the first time Adebayor has spoken about his past.
Back in November, the 33 year old also opened up about the history he has with his family, claiming that his relatives would often "demand money" and not ask about his well-being.
"I felt like killing myself so many times. I kept this to myself for years and years. I am disgusted that things reached this stage, but I feel relieved to have talked about it." Adebayor said.
Adebayor often changed his phone number so his family could not contact him. "They call me, not to ask how I am, but to demand money. That was the case after I injured my hamstring while in Tottenham. They rang me while I was having a scan to ask me if I could pay a kid's school fees. At least ask me how I am before you do this!" he said.
According to MultiMedia.com, "One in three footballers suffered symptoms of depression."
According to a study led by Drs.Vincent Gouttebargea, Wesley Oomsa, Tijs Tummersa and Han Inklaarb, "A total of 214 deaths were recorded among active and recently retired professional footballers, leading to an overall mortality rate of 0.47 per 1,000 footballers per year. Of the 214 deaths, 183 were recorded among active players and 31 among recently retired players. Among the active players, 17% of the fatalities were related to football participation. Accidents accounted for 25% of the overall deaths, and suicide for 11%."
Adebayor beats these odd and continues to work on his well-being still today.
Because of Adebayor's antics on the pitch, most fans greatly admire him and  leave him among the popular figures amongst Premier League players. There can be nothing but respect for a striker who has impressively overcome countless obstacles, including mental illness and a suicide attempt to reach the top of European football.
Due to Adebayor talking about his problems with the press and his soccer family he has been able to overcome his depression and is still with us today and doing what he loves most playing soccer.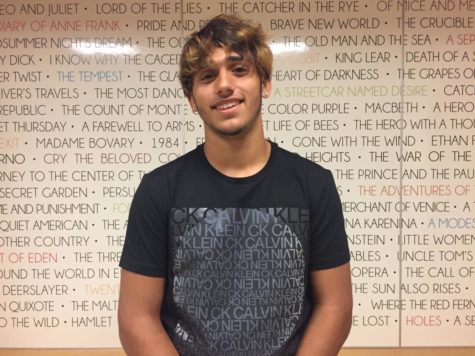 Carlos Gonzaga, Staff Writer
I am in 12th grade. I want to be a sports manager. I took this class because it looks good for college.