US Women's Hockey bests Canada for the gold
Hang on for a minute...we're trying to find some more stories you might like.
The United States Women's Ice Hockey team brought back the gold on Thursday, February 22, breaking Canada's gold streak, and getting their second gold medal while they were at it.
The women's rivalry between the US and Canada has been fueled for years with Canada beating us and winning gold in the last couple of Olympics.
The game was neck and neck and USA was down a goal going into the third period.
But later on in the third period, Jocelyn Lamoureux, scored a beautiful breakaway goal that forced overtime.
Overtime was just as intense as regulation time as the US suffered a setback by getting a penalty with 1:35 left in OT by Emily Clark.
Thanks to stellar goaltending by Nicole Hensley, the game came down to a shootout.
After five rounds in the shootout, Jocelyn Lamoureux got her turn to shine again.
Her leg kick and head pump, faked out the Canadian goaltender Shannon Szabados to pot the puck in the net smoothly.
Team Canada had a chance to tie the shootout and force another round but Hensley was a brick wall.
When interviewed by usa hockey magazine, Jocelyn Lamoureux said "there's no better feeling than winning, standing on the blue line singing the national anthem, it, it gives me goosebumps, there's no better feeling in the world."
Our girls brought the gold home this year and the energy at the podium was electric as all the players sang the national anthem.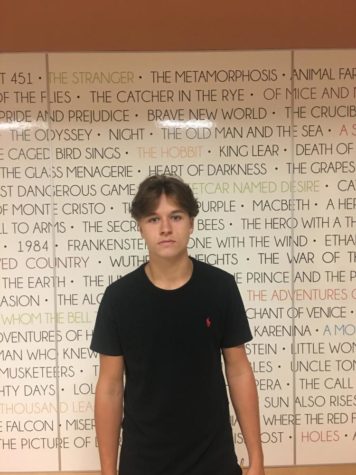 Zachary Crosswait, Staff Writer
I am in 10th grade. I would like to join the military. I like to write and I feel like there's too much "Fake News" in the world. Somebody needs to the...