Fans of "The Walking Dead" deal with a difficult loss
Sunday's midseason premiere of The Walking Dead was a rough one for fans, who experienced the death of a much loved original character, Carl Grimes.
The fans had time to mentally prepare for the heartbreaking death since Carl was bitten by a walker in the episode prior to the break, which aired on December 10th . However no one prepared for how long it would take for Carl to die.
"Carl had a very long time to say goodbye to his sister, his father, to say goodbye to Michonne, and others that weren't there like Enid, in a series of letter," said fan, Carolyne Dymond.
Carl spent his last day with his baby sister Judith cherishing the time they had left by making memories taking pictures together and leaving their handprints on their porch.
During his languishing death Carl was able to say his final goodbyes to his loved ones, including Judith.   
In his goodbye to Judith he mentions how their mom, Lori Grimes told him that he was going to beat this world. Even though he didn't he reassured her that she will.
Carl passes down the symbolic sheriff's hat that was given to him from his father, Rick Grimes, to Judith, giving a part of him for her to always remember by.
"It was perfect; it does something for the viewers –  it creates a legacy for him. It allows for her to have a role that she has not had," said Dymond.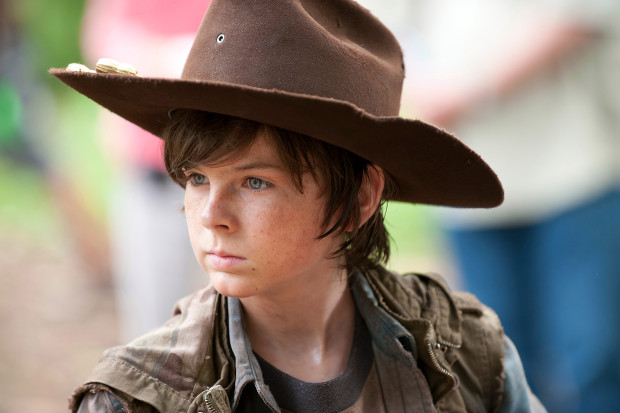 In Carl's last moments fans were hurt by the excruciating goodbye between father and son.
His last wish to his father was for him to hold onto humanity and not always turn to violence so he doesn't turn into a monster like how he tried so hard to never become.
To ease the pain Carl makes the heroic decision to end his own story while Rick and Michonne wait outside of the church to only hear the single soft gunshot in the background.
"It was a very good death for him. I'm glad he wasn't killed by Negan, I'm glad that Carl was able to take control over his own death," said Dymond.
Carl was a fan favorite for his compassion and being so relatable the fans watched him grow up zombie apocalypse making the show kind of his story in a way. The show won't be the same without him.
Rest in peace Carl.