Taylor Swift releases short film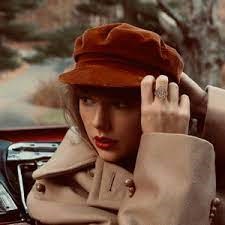 Taylor Swift has gained a massive fan base over the years. From her former country days to now releasing pop music, her fan base has continued to grow. This past summer, Taylor Swift made the bold decision to re-record one of her most iconic albums, Red. Swift decided to re-record Red in an effort to own her music after a drawn out dispute with her former label. She also wanted to add more songs to the album that were originally supposed to appear on Red back when it was released in 2012. 
On June 18, 2021, Swift took to Twitter announcing her decision to re-record Red, as well as include a ten minute version of her hit song "All Too Well".
Fans anxiously waited 147 days for Swift to release her new, re-recorded album. This new version of the album would be called Red (Taylor's Version). On November 12, 2021 Taylor Swift released her ground-breaking album. The response to the album as a whole was positive, but fans couldn't stop talking about her 10 minute version of "All Too Well". 
With the 10-minute version of "All Too Well" came the short film that accompanied the beautiful song. The film showcases a fairytale romance that quickly turns toxic. The film brings attention to unhealthy behaviors, words, and treatment that may be romanticized in a relationship. This short film also highlights manipulation, as is displayed through the male role. 
Sadie Sink and Dylan O'Brian were cast as the leads to showcase and bring to life this toxic relationship. Taylor Swift makes a quick appearance within the film, but you'd have to watch for yourself in order to understand the importance of her presence. 
In addition to writing the song and appearing in the video, Swift took charge and directed the film herself. This 11-time Grammy winner has the potential to win her first Emmy with her work in the "All Too Well" short film. 
With about 53 million views, the short film can be found on Taylor Swift's Youtube channel.