DD employee terminated after dousing a homeless man with water
Hang on for a minute...we're trying to find some more stories you might like.
Last Tuesday, a Dunkin' Donuts employee in upstate Syracuse, New York was fired for dumping water on a sleeping homeless man, identified as Jeremy Young.
A viral video of the incident has surfaced on the internet. In the disturbing video a homeless man is drenched as he sleep and charges his phone.
"You here all day, you have enough time [in here] … How many times have the customers and the people going to tell you to stop sleeping in here?" the employee said after dumping the water.
The employee and a second man were heard laughing very loudly at the victim.
After the water was poured, Jeremy Young was rushing to gather his soaked belongings, including his cell phone. Jeremy was intending on calling his mother later that evening to tell his mother good night, but was waiting for his cell phone to charge.
Young, who said he lives outside because he prefers it, suffers from schizophrenia, oxygen deprivation and is an epileptic; he would rather be alone.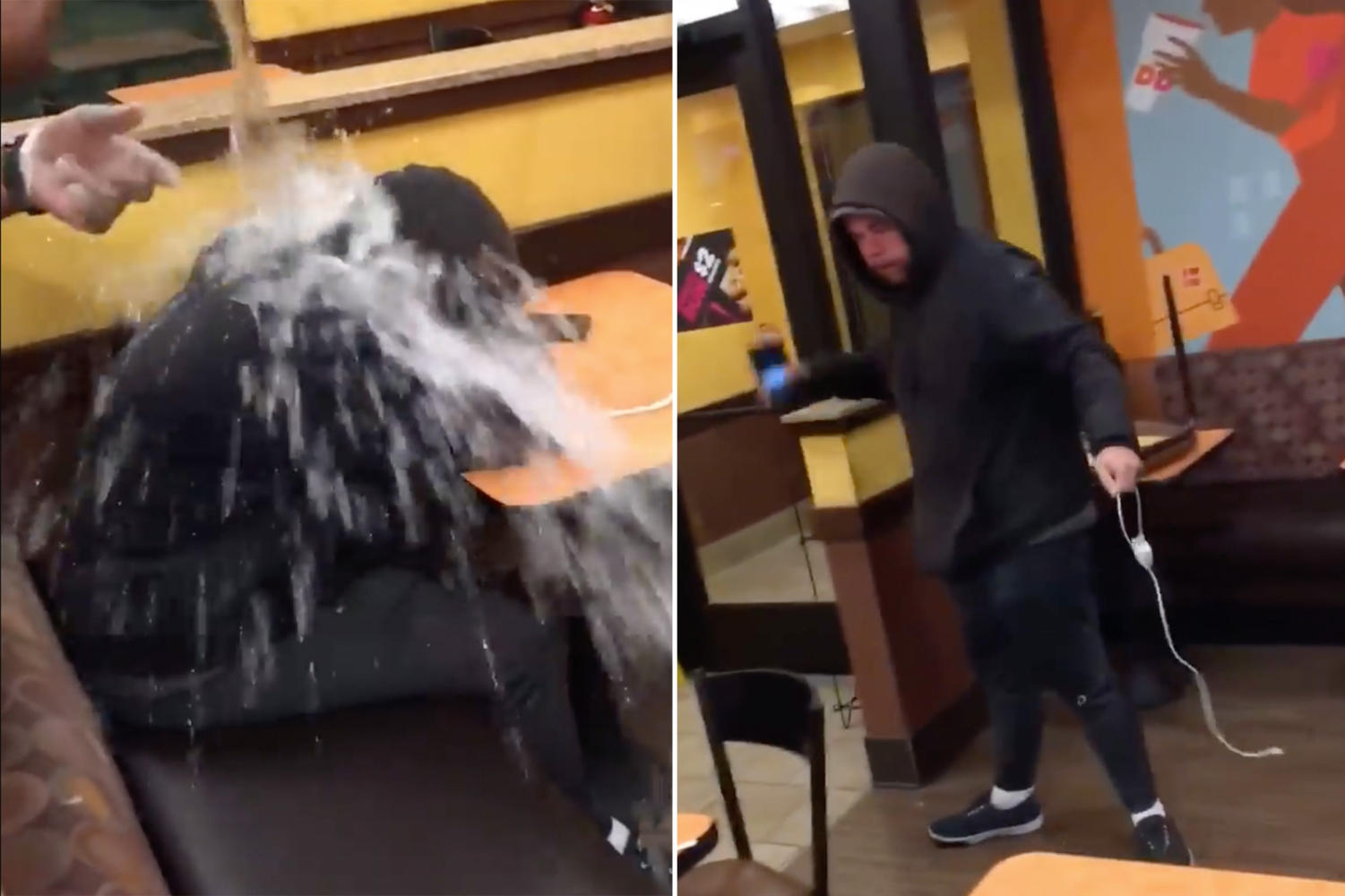 "The only time I talk to people is when I talk to my family," he told Syracuse.com.
According to Jeremy Young, he said he was bullied in school and later dropped out of high school and has been living on the streets since then. Despite his aunt's efforts to take him in, Young has chosen to stay outside.
"For an employee of Dunkin' Donuts, he had no reason to do what he did to my nephew, a very caring, laid-back person. He doesn't bother nobody. He doesn't speak unless he's spoken to." said Betty Jo Craven, Young's aunt.
Betty Jo Craven said her nephew is constantly mistreated because he is homeless.
The franchisees who own and operate the Dunkin' Donuts on North Salina Street in Syracuse said they were "extremely disturbed" by the behavior of employees captured in the 36-second video.
"It not only violated our written policies, but goes against our core values as an organization — which include creating a welcoming and hospitable environment and treating everyone with dignity and respect."
Onondaga County District Attorney William Fitzpatrick said the employee could be charged with harassment, although prosecutors won't move forward until they speak to Young.