The Gary Sinise Foundation sends Gold Star Families to Disney
Last week more than 1,750 Gold Star family members boarded 15 planes and traveled to the most magical place on earth – Disney World –  for the holidays. The entire trip was paid for by the Snowball Express, part of the Gary Sinise Foundation.
These family members are the children and spouses of veterans who have passed, either in combat or, unfortunately, after they return home to their families. The Gary Sinise Foundation is dedicated to helping veterans, first responders, their families, and those in need.
Known for his roles as Lt. Dan in Forrest Gump and Ken Mattingly in Apollo 13, Sinise now uses his foundation to help veterans and their families. This includes building houses to accommodate injured soldiers, sending meals to troops abroad, and provide training grants to first responders around the country.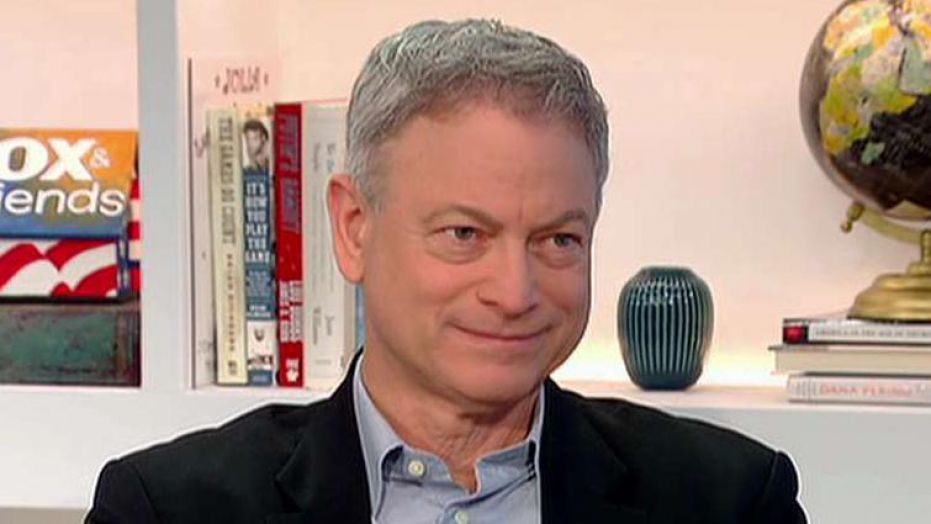 However, this time of year the Foundation dedicates its time to the Snowball Express, which sends thousands of Gold Star family members to a vacation destination every year. This year, they went to Walt Disney World in Orlando, Florida.
"Each one of these children who are going on these airplanes have lost a parent in military services- either combat-related or illness or, unfortunately, suicide attempts sometimes. We wanna take care of these kids and make sure they know we don't forget." Gary Sinise told KCAL9.
Each airport welcomed the families with holiday-themed send offs and military salutes in honor of their fallen loved ones.
In Los Angeles, Santa and Mrs. Claus arrived in a helicopter to visit children, give them presents, and take photos.
Those who left in Nashville were treated with the singing of the national anthem. Uniformed service men and women stood in salute. Travelers stopped and stood with their hands over their hearts, singing along.
"Most every person around, myself included, was bawling at the sight of these kids and spouses who have paid so great a price for our country. To see all of this at Christmastime was so humbling," Jen Tringale, present at the airport during the send off, posted on Facebook.
Tringale was heading to a speaking engagement when she passed the terminal. She captured the moment on video and posted it to Facebook; it has since been viewed more than 480,000 times.
"It was the first time since losing my husband that I went five days without crying. Sure, there were a few moments of filling up with tears. However, those were tears of gratitude and pride," said widow Jennifer Hanson, who participated in the Snowball Express this year with her eight year old daughter.
Gary Sinise has dedicated many years to causes for veterans, helping many families like that of Hanson's. He's volunteered for USO tours, built smart homes to accomodate wounded veterans, and helped many veterans overcome injury and loss.
"A tremendous spirit of volunteerism and giving back to our special Snowball families of the fallen. It's been a great year. More to come in 2019. We remember," wrote Sinise on Twitter.