President Trump threatened Turkey economically if they attack Kurds in Syria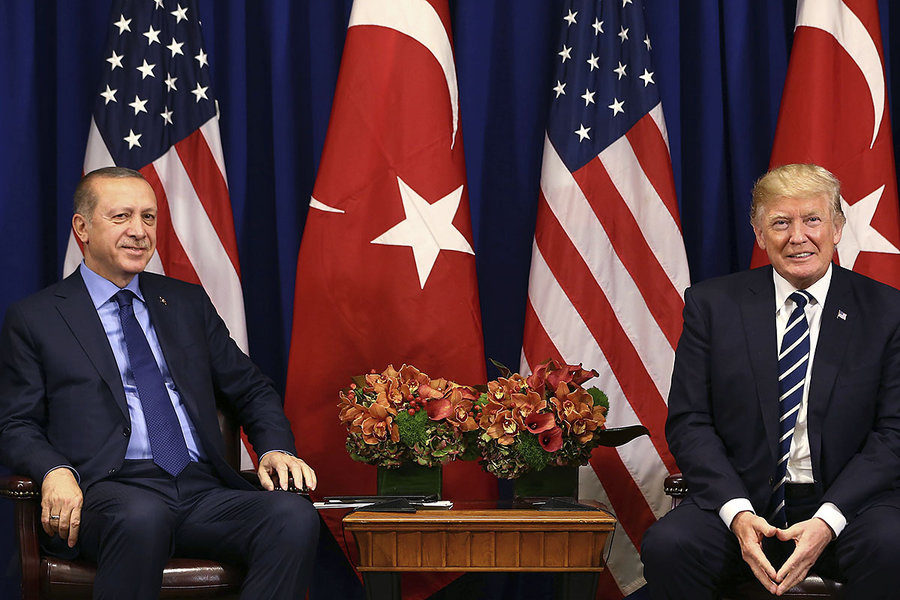 On Sunday President Donald Trump took to Twitter with, "Starting the long overdue pullout from Syria while hitting the little remaining ISIS territorial caliphate hard, and from many directions. Will attack again from the existing nearby base if it reforms, will devastate Turkey economically if they hit Kurds."
In essence, he has issued a threat to an American ally. The US teamed up with Turkey to fight against ISIS. Turkey's presidential spokesman, Ibrahim Kalin, said Ankara waited on Washington to honor both the countries partnership.
In response to Trump's tweet, Kalin tweeted, "Terrorists can't be your partners (and) allies."
"Turkey expected the US to honor our partnership and doesn't want it to be seen as terrorist propaganda," Kalin added. "…Turkey fights against terrorists, not Kurds. We will protect Kurds and other Syrians against all terrorist threats."
President Trump seems to be issuing an unprovoked threat that Turkey will do more than just protect Kurds. Yet, Turkey has not alluded to anything beyond protection.
Foreign Minister Mevlut Cavusoglu said, "You cannot get anywhere by threatening Turkey economically."
He also criticized Trump's method and said, "Strategic alliances should not be discussed over Twitter or Social Media."
On Monday President Trump and Erdogan discussed Syria again.  They had talked about creating a "security zone" in northern Syria, President Erdogan  said.
During the phone call, Trump kept telling Erdogan to not "mistreat Kurds and other Syrian Democratic Forces with whom we have fought to defeat."
Trump wanted to send the Troops home to see their families again but he wanted them to leave knowing Syria is in good hands and will be protected. President Erdogan had assured him that Turkey will not be there to harm Syrians but to protect them from any threats.
In December, Trump announced that Washington would pull out all the troops from Syria because ISIS had been defeated.
Just a month later after Trump said ISIS has been defeated, a suicide bombing claimed by the Islamic state killed 16 people, including 2 Soldiers and 2 American Civilians in Northern Syria. It was one of the deadliest assaults on US Troops since the American forces went into Syria in 2015.
People believe the attack was a reason to reverse or adjust the withdrawal plan of the US Troops.
The move had shocked allies and led to criticism. Several US military officials have since resigned, including Secretary of Defense, General James Mattis.