Celebrating Women's History Month – the woman who represented the country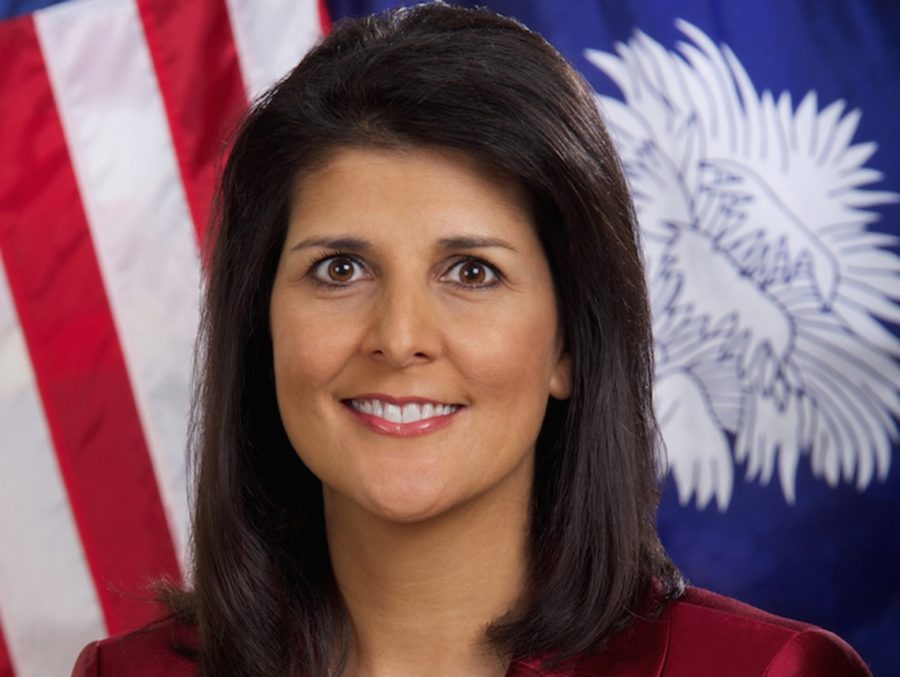 There are so many women to admire during Women's History Month, Nikki Haley being one of them. Nikki Haley is an American Republican politician who has had many successes and achievements throughout her service as governor of South Carolina and UN ambassador in President Trump's cabinet, where she was the first woman chosen for a position.
In 2004 Nikki Haley won a seat in the state House of Representatives in South Carolina. In 2008 she was re elected.
In 2011, Nikki Haley made history as the first person of indian descent and the first woman to be governor of South Carolina.
During Haley's first term,  South Carolina's economy thrived, it grew and the jobless rate dropped.
According to WYFF, "Unemployment dropped 25 percent more than the national average."
Due to Haley's accomplishments in her first term, she easily won reelection in 2014 and had many more successes in her second term.
Some of those successes include her leadership through natural disasters, removing the confederate flag from the State's House grounds, and helping individuals cope with the massacre that occurred at Emanuel A.M.E. Church.  
In 2016 Haley was selected to give the Republican party's response to former president, Barack Obama's State of The Union address. This speech is considered a great honor.
Once Donald Trump took presidency, he selected Haley as U.S. ambassador of the United Nations, despite how critical she was of him prior to his election.
In January 2017, Haley was confirmed by senate with a vote of 96 to 4, following her election as U.S. Ambassador she resigned as Governor.
Haley has always been outspoken and passionate about her beliefs and opinions.
Haley was very vocal on expressing her opinion regarding North Korea and Iran. In 2018 she withdrew from the nuclear deal, made in 2015, with Iran.
On October 9th, 2018, Nikki Haley resigned as UN ambassador and left office in December. She has rejoined the civilian population but, hopefully, only for the time being.