Belief in Santa perseveres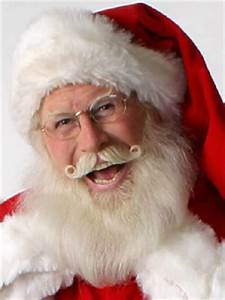 The Santa Claus myth can be traced back hundreds of years to a monk named St. Nicholas. Nicholas was born sometime around 280 A.D. in Patara, near Myra in modern-day Turkey. 
Saint Nicholas became famous for giving away all of his inherited wealth and traveling the countryside to help the poor and sick. These values are important for young children to learn. Over the course of many years, Nicholas' popularity spread and he became known as the protector of children and sailors.  
After Nicholas died, he transformed into a legendary character, Santa Claus, to teach kids about giving, but also to deliver Christmas presents to all the children around the world.
Believing in Santa is all about the Christmas spirit. If they learn that Santa is not real, they might stop looking forward to Christmas and possibly even change their minds about doing good deeds. 
By believing in Santa, most children believe that good behavior is valuable. It also teaches kindness because Santa's motives are selfless. Overall, believing in Santa adds to the Christmas spirit and makes children feel hopeful.  
"Believing in Santa makes me happy because I look forward to getting Christmas gifts from him every year," said Dhiogo, a 17-year-old, who still believes in Santa.
"I don't think it's a bad thing for kids to believe in the myth of someone trying to make people happy if they're behaving," said Dr. Matthew Lorber, a child psychiatrist at Lenox Hill Hospital in New York City.
A survey conducted by psychologist Professor Chris Boyle, from the University of Exeter, UK revealed that the belief in Santa improved the behavior of children by approximately 34 percent. 
The same survey by psychologist Professor Chris Boyle revealed that out of 1,200  participants around the world, the average age when children stopped believing in Santa was age 8.
According to CNN, in interviews, 85% of 4 year olds said that they believed in Santa, 65% of 6 year olds said that they believed, and 25% of 8 year olds said that they believed. 
"The Christmas tradition also reinforces some positive habits, such as writing letters to Santa. Lots of kids don't like to write, but they'll make the effort to write these letters, said Stephanie Wagner," a clinical psychologist at the NYU Child Study Center in New York.
"[I made] the Nice List because I called him and he was really nice. He was the real Santa," said McKenzie, a 7-year-old who has already written and sent her letter to Santa. 
Even though parents are lying about Santa, children develop childhood memories of waiting for Santa Claus to come down the chimney and to wake up the next morning to open presents with family.
In addition, believing in Santa also exercises children's deductive reasoning abilities and their use of evidence.  Dr. Jacqueline Woolley, Professor of Psychology discovered in a recent study that children used half-eaten cookies on Christmas morning as evidence for Santa's existence.
But like many of these good values and habits, the Santa story usually comes to an end and kids stop believing at different ages. Usually, a friend from school will break the news or they'll learn it all on their own when the puzzle pieces don't add up right. 
"[Christmas] makes people more giving, and it makes you want to buy gifts for other people," said Nailah, a 15-year old.