Man sues the city of Galveston for $1 million after public humiliation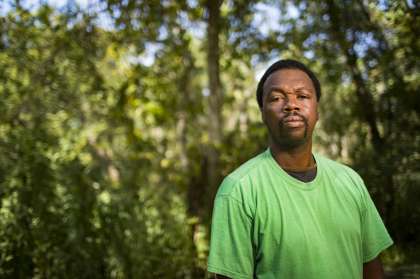 Donald Neely, a 43 year old man, is suing the city of Galveston for $1 million on October 7 after being led by a rope by White cops on horseback.
Donald Neely was arrested for criminal trespassing in August 2019 after falling asleep on a sidewalk and walking into many buildings despite being asked to leave. Officers tied him to a rope and walked him down several streets. Neely states the extreme and brutal actions of the officers caused him "embarrassment, humiliation and fear." 
 The photos and videos of the incident, sparked outrage across America. "Neely felt as though he was put on display as slaves once were" Donald Neely's lawyer, Julie Ketterman, says. "He suffered from fear because one of the horses was acting dangerously, putting Neely in fear of being drug down the street by a run-away horse."
According to Neely's family, Neely is a paranoid schizophrenic. He has been living on Galveston streets since 2016 despite his family's efforts to take him home and get him help.
Neely was arrested and charged charges, but the charges were later dropped after further investigation. After reviewing body cameras on the date of the arrest, Texas Rangers found that the officers did not break the law. 
Three hundred and fifty protesters filled the streets of Galveston on September 15 to force law enforcement to release body camera footage from the incident and drop the charges. Most signs read that mental illness and poverty is not a crime Others demanded justice and dignity for Donald Neely. Those who participated in the protest, marched the same route the police forced Donald Neely to take.
People who understand the history of Galveston, know that Donald Neely's arrest and mistreatment was part of a legacy left by slavery. Everyone that attended the rally knew history and spoke about the town's legacy of resistance.
Police Chief Vernon Hale addressed the issue days after Neely's arrest and apologized for the "unnecessary embarrassment". "We have stopped the practice immediately and we will be looking for more appropriate methods." Hale says.