The Chamber Singers perform in New Orleans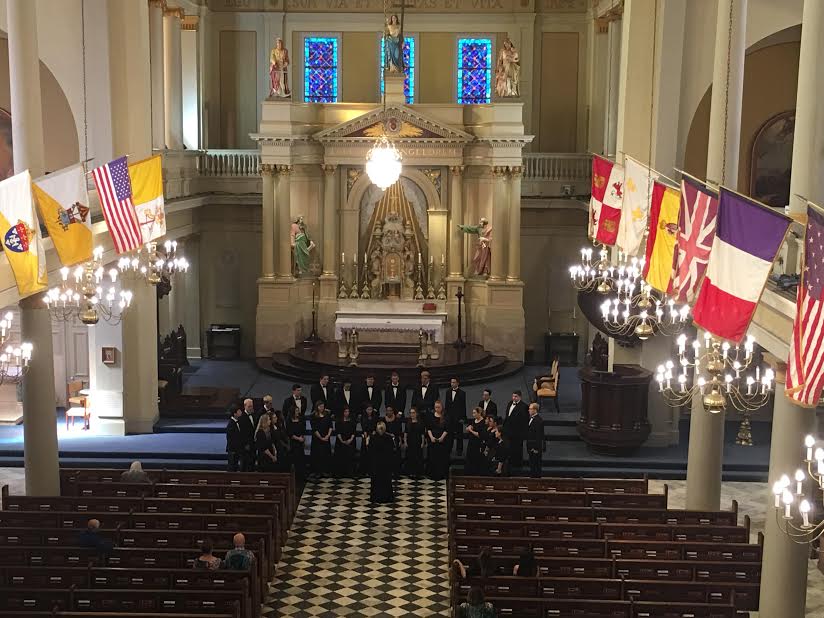 Naugatuck High School Chamber Singers went on a trip to New Orleans during February break to showcase the brilliant and outstanding talent these students exhibit as well as to learn the history of New Orleans.
Mrs. Jennifer Fatone has now been the Chamber Singers advisor for two years. Before the position at Naugatuck High School she worked at Hillside Intermediate School, where she also was in charge of choral programs.
In 2016 Chamber Singers have also traveled to Washington, D.C., Outer Banks, NC and Virginia Beach. They have also toured outside of the United States. In 2015 Chamber Singers traveled to Portugal to showcase their amazing talent.
"I knew I was traveling with an amazing group of students, but I was still so impressed with their maturity throughout the trip. They represented Naugatuck so well, and people from all around the world were asking about Naugatuck and where they might hear the Chamber Singers perform again," stated Mrs. Jennifer Fatone.
The Chamber Singers performed at Oak Alley Plantation, on the wharf by the steamboat Natchez. They also performed outside the WWII Museum at Preservation Hall with the jazz band, and at St. Louis Cathedral.
These talented students left everyone in the room teary eyed after singing acapella, such as "God Bless America", "When the Earth Stands Still", "Ain'a That Good News," amongst many others.
"[The trip] was something that exposed me to so many more kinds of things that I wouldn't have here. Singing with other people and experiencing their culture was breathtaking" said Sarah Rawding, a junior in the Chamber Singers.  
In the year 2019 the Chamber Singers will be traveling to Italy for eight days visiting beautiful cities such as Venice, Sienna, Rome, and Vatican City.