IHeartRadio's award show is sensational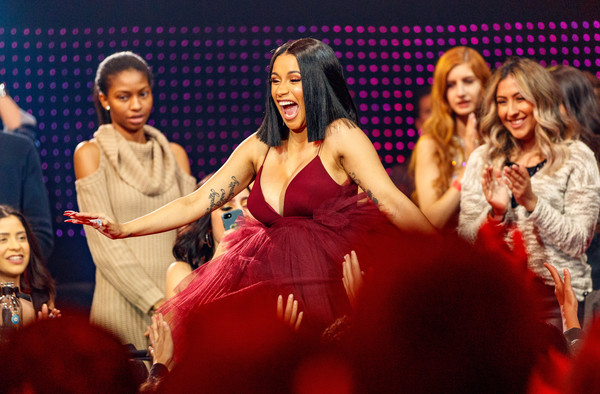 March 11th was a very big night for music stars, as the IHeartRadio awards took place at The Forum in Inglewood, California.
The show opened with an energetic performance by Cardi B of her single "Bartier Cardi" that went in to her other chart topping single, "Bodak Yellow" and a few of her other hits.
The first award of the night was "Best Collaboration," which went to The Chainsmokers for their hit "Something Just Like This" featuring the band Coldplay.
Following the best collaboration, "Song Of The Year" was announced and given to Ed Sheeran for "Shape of You". Unfortunately Sheeran was unable to make it to the show, but presented fans with a thank you video and a pre-recorded performance of another one of his hits, "Perfect".
Camila Cabello hit the stage with her smash hit "Havana". Dressed in a pastel pink velvet dress, this Marilyn Monroe inspired performance was undoubtedly the best of the night.
A more frivolous award of the night was presented by Paris Hilton. The award for "Cutest Musician's Pet" went to Ariana Grande and her adorable canine, Toulouse.
Shortly after, Maroon 5 delivered a performance of their newest single "Wait".
Pharrell Williams presented the "Innovator" award to Chance the Rapper. A wonderful montage accompanied the award.
A teen boy representing "March for our lives" delivered a short speech alongside rapper Big Sean. The speech included the boy giving the information about the march in DC and the terrible events that had just occurred this past month.
Big Sean then went on to announce Eminem's performance featuring Kehlani.
One of the most anticipated awards of the night for not just the fans, but the artists themselves was presented by The Chainsmokers. "Best New Artist" went to Cardi B, which came to no surprise after seeing her uproaring success in the past year.
A few more awards of the night included the "Icon" award which went to Bon Jovi, "Fangirls" award which went to Camila Cabello, and "Hip-Hop Song of the Year" which went to Dj Khaled.
To close the show, N.E.R.D. gave an epic performance of their hit song "Lemon".
This year's awards were definitely different from last year's and the performances had more depth s- plus, the fan-love was immense. We can only expect the best next ye