Naugy will premiere a newscast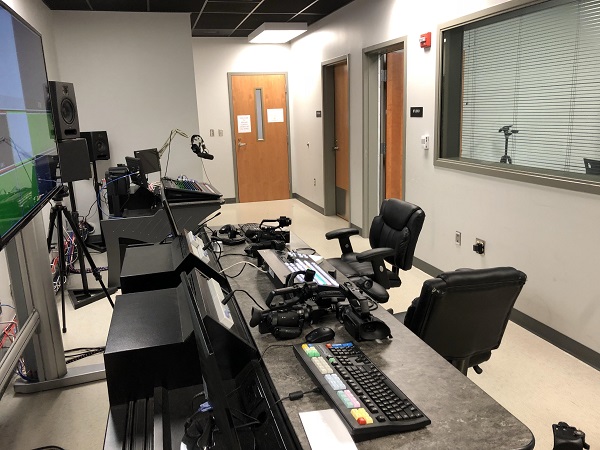 One of Mrs. McInvale's, head of the Naugatuck High School video department, biggest goals is to start a newscast showcasing NHS and all the events happening by the end of September to the beginning of October.
This has been one of Mrs. McInvale's biggest projects for many years now, but with the lack of equipment and constantly switching to different classrooms she couldn't make it happen.
Now after many years, with the right equipment and space acquired, she is finally taking action and moving forward with this in a professional manner.
"I just want communication to the school, I would really like some community pieces so this becomes bigger then just Naugatuck High School, but for now it's to get students aware of what's happening in their school, what kind of things we offer, what's happening, and many other things," McInvale said.
This is the big message Mrs. McInvale is trying to put out there. She is trying to connect the school and the town with each other so it is something not only Naugatuck High School students, but the Naugatuck community can find appealing and enjoy as well.
"There's a lot of moving pieces, so groups have to choose different stories they want to present in the newscast, they have to get all that information, they have to put it together in a way they can communicate to their peers or their audience in general, and then they have to make any scripts they need, get any footage they need, and put all that together so it's a lengthy process, and we're hoping all the different groups can finish on the same timeline, so you can put it all together to make a nice newscast."
The video class is making their best effort to take time and make a professional looking newscast with current stories and events within and out of NHS.
Mrs. McInvale and her Video class are working incredibly hard to produce this newscast, bringing together many different stories and skills to piece together a professional looking newscast that is ready to show students of Naugatuck High School very soon.