Crossing the Line will take place November 2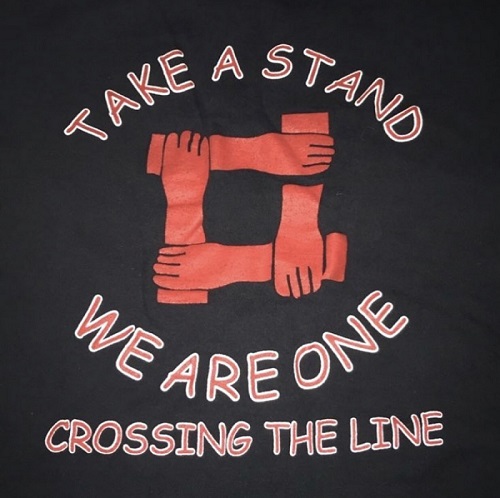 Naugatuck High School DECA will hold their annual Crossing the Line assembly for the sophomore class on November 2, 2018.
The students who run the program strive to show sophomores the detrimental impact of bullying.
To get the message across, there are videos, presentations, skits, student panels. As well, in between the segments, there are musical performances from students.
Crossing the Line was created by Naugatuck High School graduate and current intern, Chelsea Maza, in 2012 as her public relation project for DECA.
Before Crossing the Line there was a program in place called "Names Can Really Hurt Us" which was run by the Anti Defamation League. However, due to the school not having any more budget, the program was cancelled in 2011.
Maza is amazed that her project is still taking place 6 years later.
After graduating, Maza remembers being asked to return for Crossing the Line. After that Maza said, "The next year I got a phone call, then the next year I got a phone call, and I was like wow this is a real life thing. It is crazy to see it happen."
However, Maza believes that "it is really great that it still happens because it still is an important topic and its a sensitive topic for me. It is so important because even if we reach a handful of students, you have made a difference in their lives which I think that is crazy."
To volunteer in Crossing the Line you do not have to be a DECA member. If any juniors or seniors are interested please see Mrs. Ferrare in N133 to sign up.