Senior Rakagme takes top spot in first chess tournament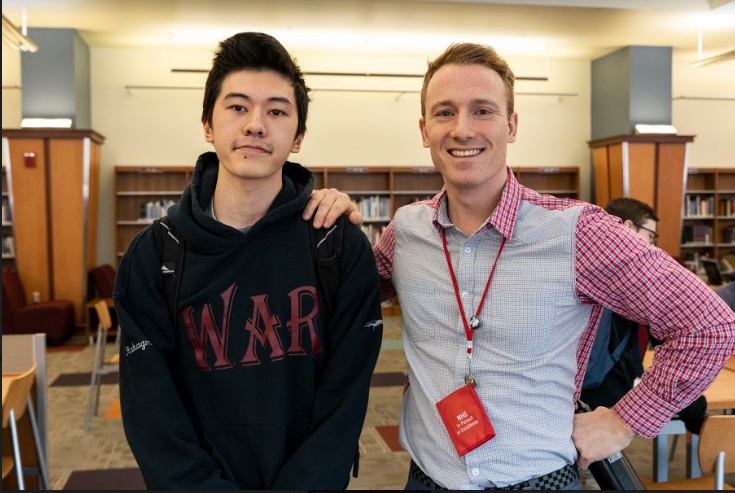 On Tuesday February 26, 2019, the final round of the first chess tournament in Naugatuck High School, that had been underway for months, took place in the media center and was hosted by Ms. Laura Firmani.
Senior Yeshe Rakagme faced off against history teacher Mr. Fowler for the top spot in a game of speed chess.
Both competitors have been playing chess for only a few years and were excited for the last round. And the competitors weren't the only ones excited, they had an audience of over 30 students from all grade levels.
Spectator Austin Herb, a senior at NHS, described the game as "Inclusive, intense and very exciting,"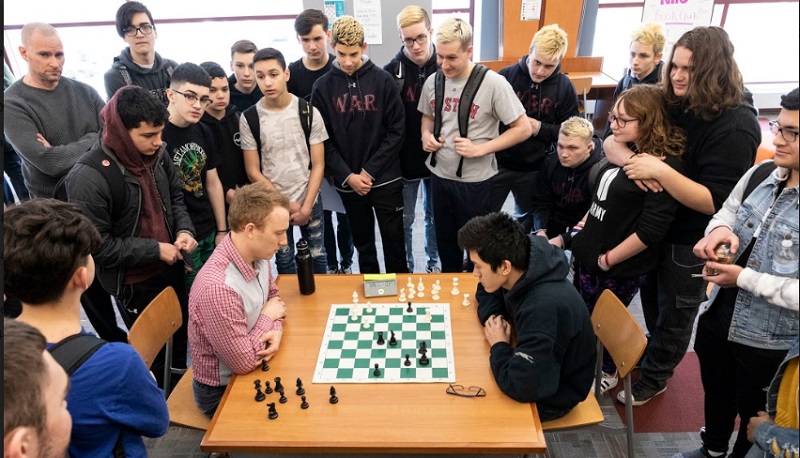 In the end senior Yeshe Rakagme won in a close game. He told The Greyhound News he never expected to make it this far and he was glad his peers went to cheer him on.
Mr. Fowler lost graciously saying, "I predicted how the game was going to go because Yeshe just plays better. However, I had hoped to win by having time on my side considering I play a quicker game. But either way I had a great time in the tournament!"
The competitors agree that the large audience made the experience even more enjoyable and Mr. Fowler says he hopes those students take an interest in playing chess now too.
In fact, he hopes for that enthusiasm to carry over into his chess club which is hosted on Tuesdays and Thursdays. Fowler attests that there are not many members now, and most are boys.
"In looking at the photos of the match, boys outnumber girls by a vast majority and I want to see more girls take an interest because they have the potential to play well too," he said.
Media specialist, Ms. Firmani, plans on hosting another tournament next fall. With Yeshe Rakagme graduating, who will take the winning spot?