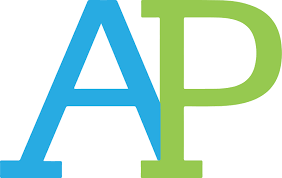 Advanced Placement classes, also known as AP classes, are an opportunity to take college-level courses in high school for affordable prices. These courses are more rigorous and fast-paced than an academic classroom as students must dedicate time outside of school to studying and understanding the material.
These types of classes have been implemented in schools all over the world through an organization called College Board which was founded in the late 1800s. College Board has become known worldwide for devoting itself to helping college become more accessible to everyone.
"I think all students should try an AP class if they are interested in pursuing college studies. They provide a real-world hint of what students will experience at the college level. They can also earn a students many credits," said Mrs. Dymond, an AP Literature teacher. 
In these classes, students have the ability to study subjects that interest them in depth and in a professional learning environment for college credit. CB offers a wide range of courses like AP Biology, AP Art History, and a controversial new course, AP African American Studies. Each course has a specific curriculum that is meant to be followed across the board for all teachers, however, the way teachers want their students to learn is up to them of course.
At the end of the course, sometime in early May, students sit for the AP exam, a test of all the knowledge they've acquired during the course, and determine whether or not they receive college credit. Different universities insist upon different scores. For example, Southern will accept a 3 out of 6, but UConn requires a 4.
According to College Board, the exams are typically 2-3 hours long and contain multiple choice questions and "free-response questions that require you to generate your own responses". These free-response questions do not exclude math subjects. 
According to Denise Pope, the co-founder of Challenge Success, an organization that aims to elevate the student experience, "It is true that students who take AP courses are more likely to succeed in college". 
However, she admits that studies often don't consider other factors like individual student motivation or the quality of the education provided at the school. 
Although AP classes look great on transcripts, they are not guaranteed to earn students a spot at their top school. Despite this, it is never a bad idea to give it a shot. 
Students may feel intimidated by these courses as they are known to be difficult and require lots of studying. However, they definitely should not be left out of consideration. Sometimes even seeing that a student had the courage to challenge themself with an AP course can leave a lasting impression in the admissions room. 
Eileen Chabla, a junior at Naugatuck High School, is one of many AP students. She currently takes 3 APs, including, AP Psychology, AP Government and Politics, and AP English Language and Composition. During an interview with The Greyhound, she stated, "It's a win-win situation when it comes to AP classes because even if you don't receive the college credit, you still receive the GPA boost."
There is no doubt that AP classes are difficult and very different compared to regular classes. But with the right amount of support and perseverance, any student can thrive in such a productive learning environment.