Celebrating Women's History Month – the woman who is always working for children, and also adults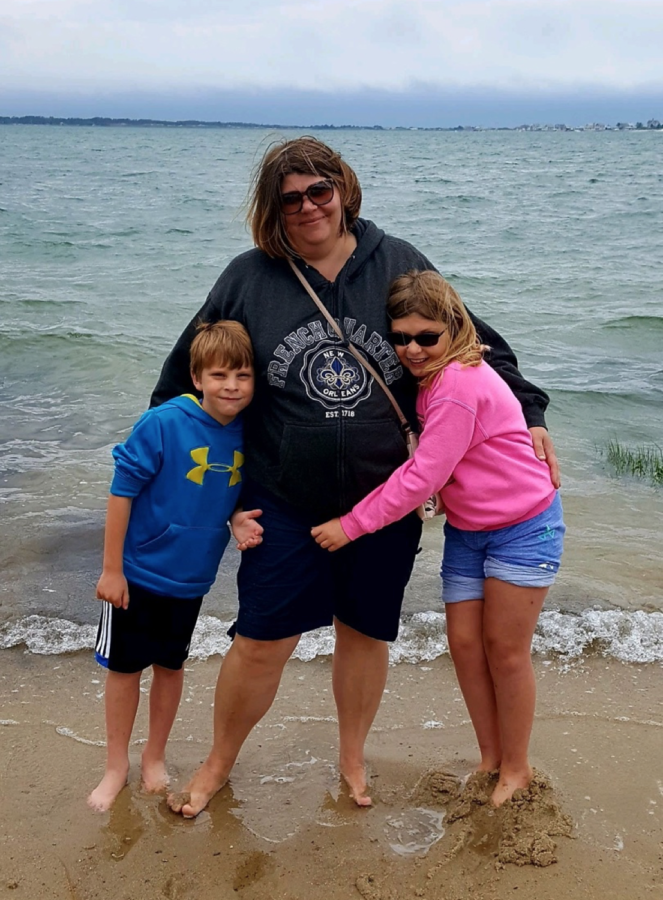 Mrs. Melissa McInvale is one of the many women who work in Naugatuck High School that inspires kids to try their best and be their best.
Mrs. McInvale credits her own parents with inspiring her.
"They are very different people and I think I was able to take the best from both of them."
Mrs. McInvale has been teaching for 23 years. Twenty years have been here at Naugatuck High School. At home she is a devoted wife and mother.
"I am married, have 2 children and 2 cats. My daughter is in 6th grade and 11 years old; my son is in 3rd grade and is 8 years old."
Mrs. McInvale knew she wanted to be a teacher since she was eight years old. She spent much of her time helping her brother be successful in school.
"My brother had a difficult time in school, he had speech and learning difficulties.  When he was a toddler, no one could understand him but me. I was his translator until he received speech services.  As I grew up, I saw how teachers transformed his life and I knew that is what I wanted to. I wanted to impact someone's life like that."
Mrs. McInvale is also the Building Representative for the Union.
"Friends of mine were very strongly tied to the Union and they needled me into it.  I am glad they did. It has provided me with a lot of opportunities to learn so much at not only a local level but at a state and national level."
She told me about her life as a dedicated wife and mother. She is very involved with her community and her children's school and so is her husband.
"We (she and husband) are both scout leaders for our children, are very active members of the PTA and run the biggest fundraiser for our children's school in the fall. The joke in our community is do you or your husband ever sleep?"
She said it is not always easy to balance home and work. She has really good supports in her life, like her husband, parents and in-laws.  They are her biggest cheerleaders and will help out in any way they can to be supportive.
Mrs. McInvale had some words to say to the high school. "Be kind, Work hard, Always try your hardest, Be accountable for your actions, both good and bad, Be YOU!"