NHS junior Jaida Tavares is first runner up for Poetry Out Loud statewide competition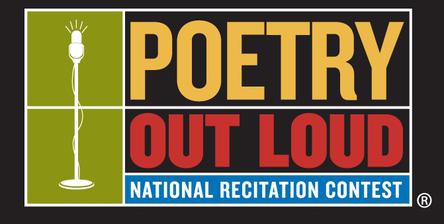 Update: The statewide competition was held Tuesday, March 9 where the Naugatuck High School junior placed first runner up! 
Naugatuck High School's Jaida Tavares won the school's Poetry Out Loud competition with her recitation of a piece by Claudia Rankine. 
The selected piece was Don't Let Me Be Lonely: "At the airport-security checkpoint…" by Claudia Rankine. 
Poetry Out Loud is a nationwide program encouraging high school students to foster a deeper understanding and appreciation of aged and contemporary poetry through memorization and recitation. 
Each year, schools nationwide who house this program host competitions to determine who will compete at a regional, states and even national level. Jaida placed first with Alivia Rodriguez placing second. 
Students are instructed to begin by choosing a sample of poems from the organization's official website that resonate with them. Only one poem is performed and submitted for the schoolwide competition. 
The Naugatuck High School junior went on to compete at the New Haven Regional competition where she would win the first place title, sending her to Connecticut's State Finals.
All meetings and competitions were virtual this year as a result of the COVID-19 pandemic. In contrast to past years where competitions were held on stage, this year's was done through submitting video recordings virtually. 
"It made preparing for the competition much harder as normally students meet together after school and workshop their poetry performances for one another," the club's co-advisor, Mrs. Megan Sherry, told The Greyhound News. 
Videos were sent to the Poetry Out Loud advisors, Mrs. Sherry and Mrs. Brennan, where they would receive feedback and continue to work on their performances. They would also practice live through Google Meet. 
Jaida Tavares is now working towards winning the Connecticut state competition. 
"She is so talented, and such a professional performer, I think she has a great shot at winning!" said Sherry.
Naugatuck High School's Poetry Out Loud co-advisor goes on to say about the New Haven Regionals winner. 
In the state competition, students are required to submit three poems. Each poem must be in the POL anthology. One poem should be 25 Lines or fewer, one being a pre-20th century, and the final should be a combination of the two. 
Each winner at the state level will receive $200. Five hundred dollars will be awarded to the state winner's school or organization for poetry materials. One runner-up in each state will receive $100 and a $200 donation to their school as well.