NHS Sunrise Movement is taking the mantle of Climate Week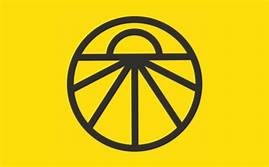 The NHS Sunrise Movement is taking the mantle of the third annual Climate Week here at NHS starting October 25th. 
Sunrise is creating new ideas and activities to create more engagement throughout Climate Week. 
"One of the ideas Sunrise had was during one of the advisory periods we want to have students fill out small blue and green sheets of paper saying what climate change means to them, why it's important to them, and why they care about the climate movement and we are going to make a display of the earth in the lobby with everyone's thoughts on it to involve the entire student body, " said Zoe McCasland, an NHS Sunrise Movement Officer."
NHS Sunrise has many other plans to discuss and raise awareness. They want to take advantage of our advisory time during Climate Week. They are trying to have members discuss climate change and Climate Week in multiple advisory rooms in order to fully spread the message and help students understand what it is and how they can help. Their main goal is to involve the student body as much as they can and hope that students become encouraged to help the environment after Climate Week.
According to Josephine Burke, NHS Sunrise Hub Coordinator " The Sunrise Movement is a youth-led environmental and social justice group that is geared towards diverse and non-exploitative climate action."
The Sunrise Movement was originally founded by Sara Blazevic and Varshini Prakash in 2017.  After being founded, the Movement eventually branched off  into many schools across America and was brought to us last year by Burke,  who is a student here at Naugatuck High school, she then became the Hub Coordinator of NHS Sunrise and is now accompanied by Tenzin Dhordup, Nora Lippai, and Zoe Mcasland. 
NHS Sunrise is now in its second year of activity, but the first with fewer Covid-19 restrictions..  They have a full sized group of active members and have high hopes and expectations for this year as well as many plans. 
Since one of the core values of NHS Sunrise  is environmental justice it is no surprise they have decided to take charge and make one of their main focuses Climate Week. 
Climate Week is held here at Naugatuck High School as an awareness week for our environment and climate change. During this week we can encourage and show students how to help our community and earth as a whole. We can educate students on the threats that climate change brings to our planet, focusing on the importance of keeping our planet healthy and clean. 
When asked why it is important for our school to hold a climate week Josephine Burke responded with "Climate action needs to be a year-round thing. If we could have every week be climate week, that would be ideal. The climate crisis will not wait for us to decide that we are ready to accomplish something. The older generations have waited, and we cannot afford for our generation to push off the crisis, either. Climate Week will include a lot of school-wide actions, but NHS Sunrise is planning on being very high-impact throughout the year in order to support our town's efforts as well as the national Sunrise. "
NHS Sunrise is available for all Naugatuck High School students who would like to join. Their meetings are held in N117 every other Tuesday. There is also a  full schedule of all their activities in their google classroom which is accessible with the code a56unrs.