NPS welcomes Mrs. Theresa Rangel, first Director of DEI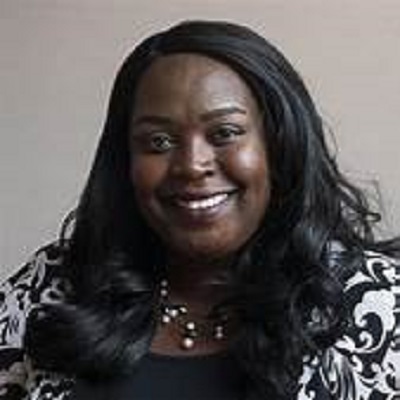 In the summer of 2021,  The Naugatuck School District introduced Mrs. Theresa Rangel, the first Director of Diversity, Equity and Inclusion (DEI).
When describing her role as DEI, Mrs. Rangel says that she is expected to " work with the school system as well as working with the town " to ensure everything is done equitably. From hiring practices to the delivery of instructions to students; she is constantly looking through an equity lens. 
As a long term Naugatuck resident who raised her children in the Naugatuck Public School system, she understands the community and its needs. Naugatuck is becoming increasingly diverse and her role as DEI is to ensure that the town is adapting to these changes. 
While this is her first official position as DEI, she has always been doing the work of a DEI without the title. She has held many positions in the school system. As a paraprofessional in Danbury, she helped students whose first language was not English.  In Norwalk, she was the principal of an elementary school. With every profession, she focused on ensuring students felt a sense of belonging and support.
"When I think of a school and what it has to be, we have to send a message that you matter, this is a home for you, and we care about you. Until students and staff feel that way they're just coming to do a job. They're coming for the time they have to be there and going home. We have to make sure we're building relationships and instilling confidence in our students," said Mrs. Rangel in an interview.  
Due to the changes she began implementing in the schools, she noticed a drastic improvement in academic performance. She mentioned that her school in Norwalk went from "one of the lowest performing schools to one of the best schools." They closed some of their achievement gaps and put students on a "better path."  
While working with diverse students, she realized that she didn't want to be confined to just one specific school building. 
"As principal, I can only control what's happening in my building. For me, my next step in my career had to be being in a place where I could actually help and support more people," said Mrs. Rangel in an interview. 
She began looking for jobs that would allow her to work with many schools and the community simultaneously. 
Already living in Naugatuck and now certified to be a superintendent, she found a great opportunity to help her own community and pursue her passion for helping students. 
Mrs. Rangel strives to have a community where " we learn to listen to each other, value each other's lived experiences so that every single person who lives here feels like there are opportunities for them." 
We share Mrs. Rangel's vision for our town and hope to see a change in years to come so all students feel welcomed and comfortable.